2014 India: Cochin - Karnataka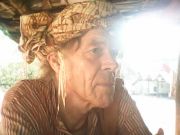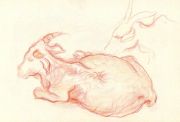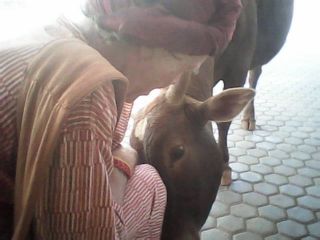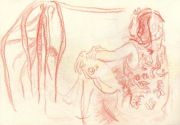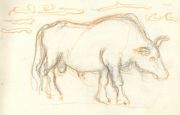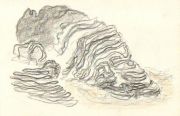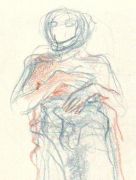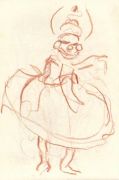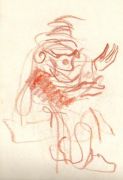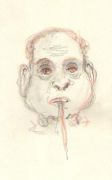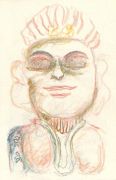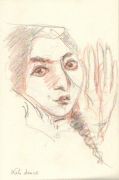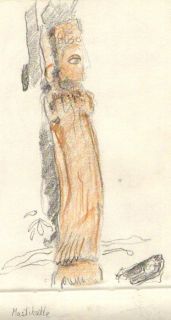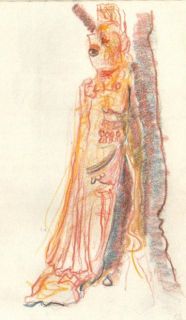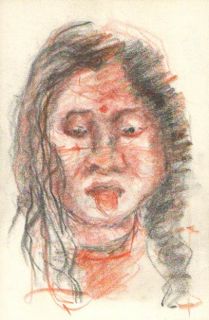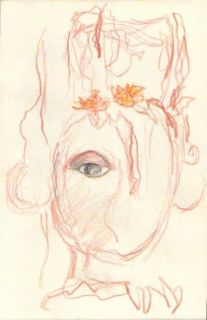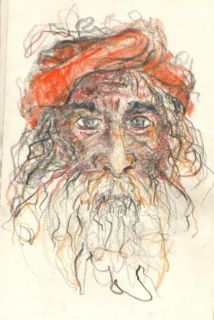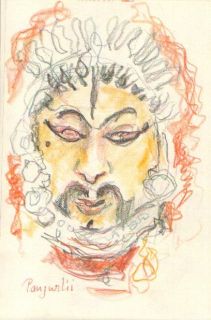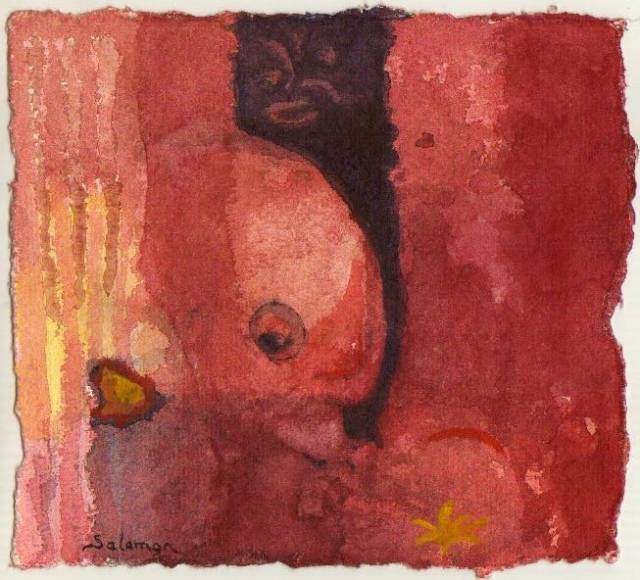 Remembering Kolkata - Kolkata dream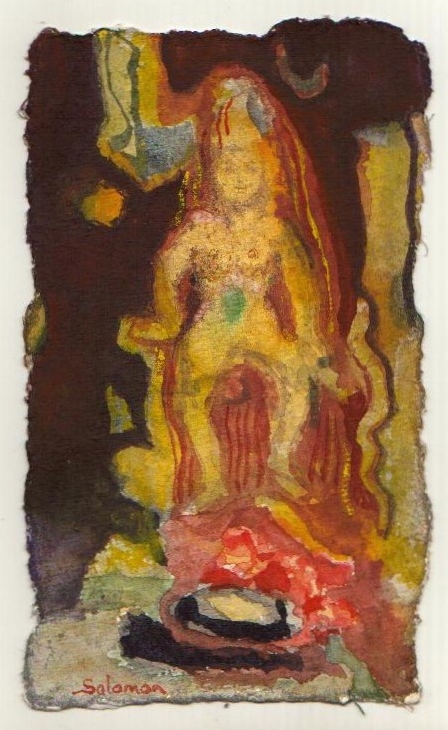 She came out to dance in front of the cave - Kollur
2013 Bengal - India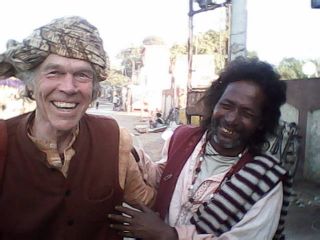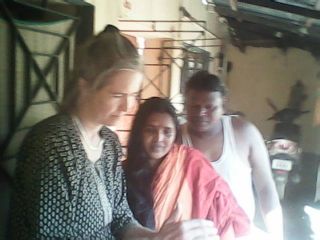 Annica with Rina and Dibarka Das Baul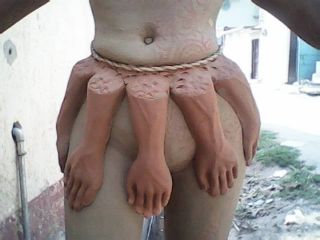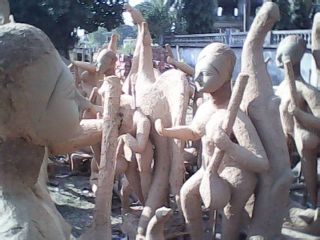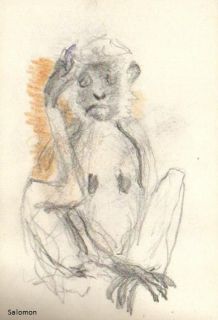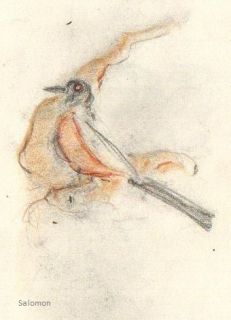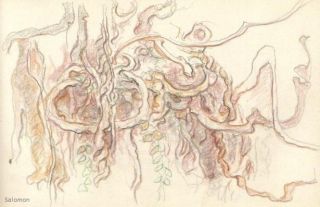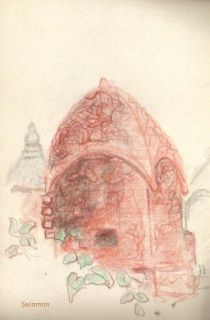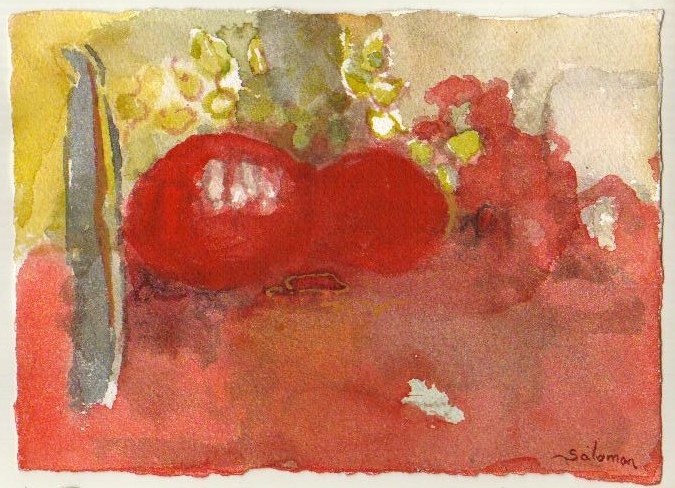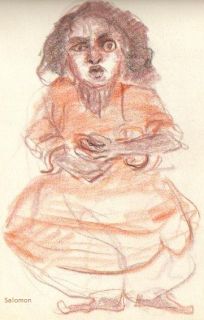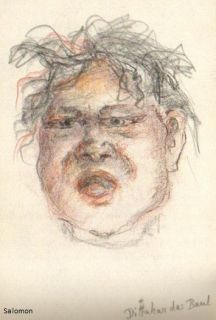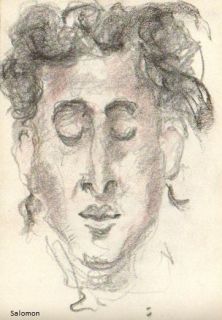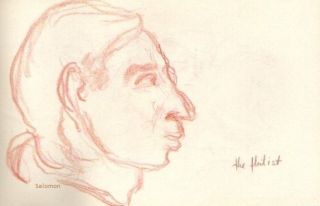 Bauls at Shantiniketan and Bakreswar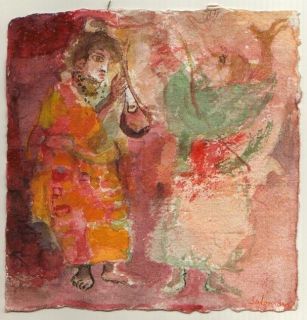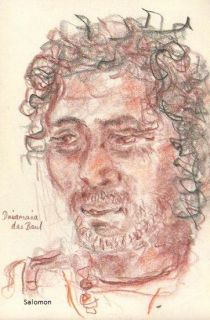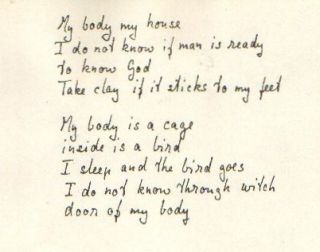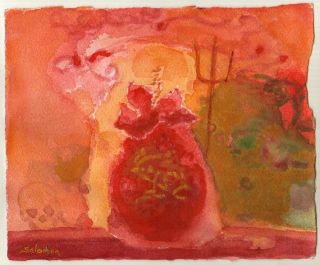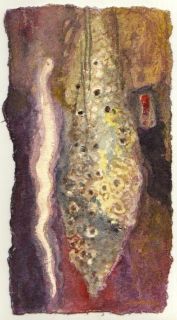 Munshia / Snake Goddess at Bakreswar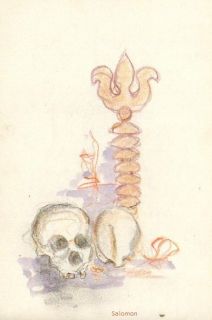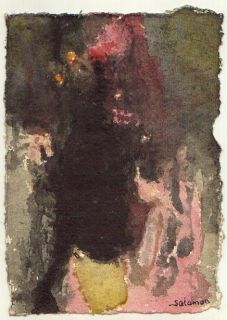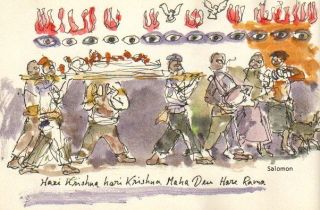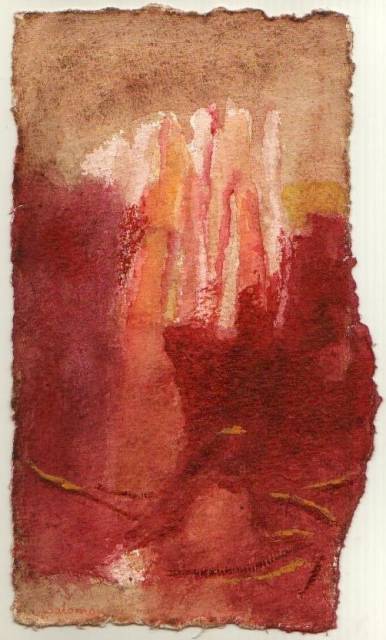 Burning ground at Bakreswar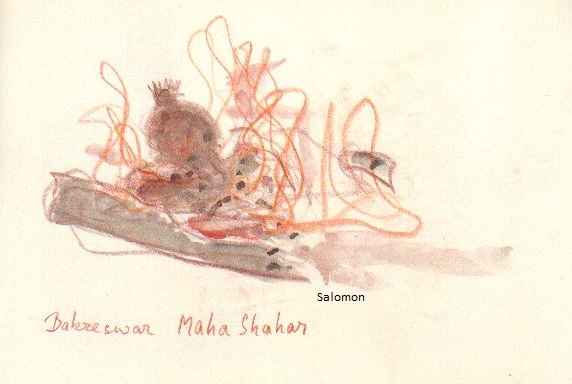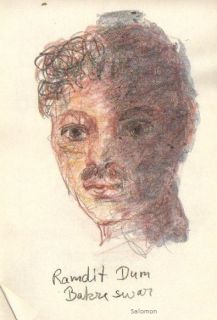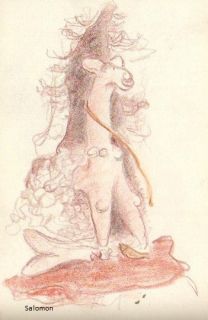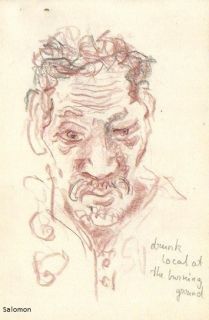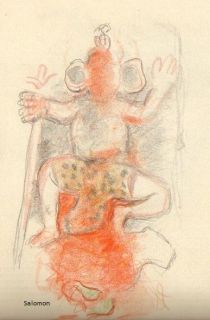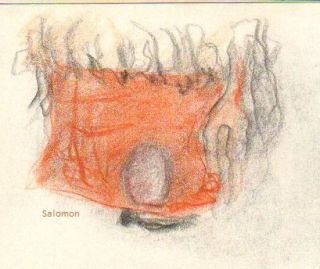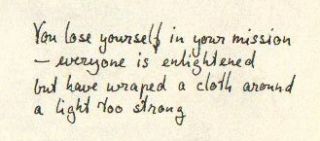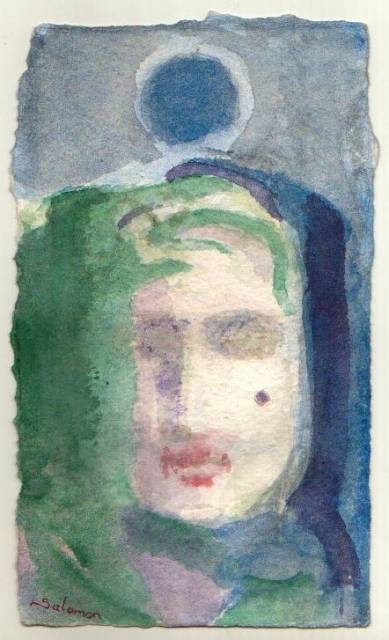 Suddar Street
2012 India: Madhya Pradesh - Bengal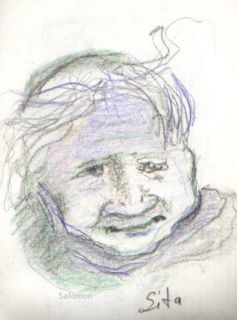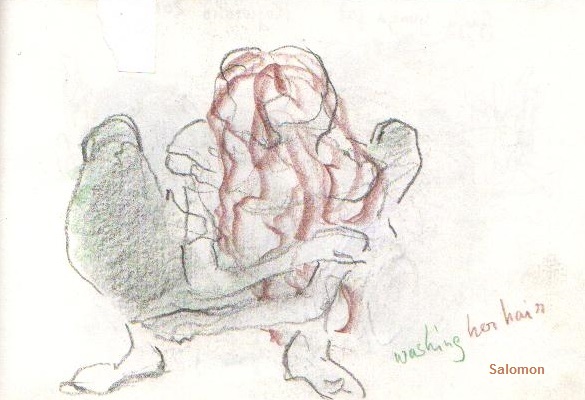 New Delhi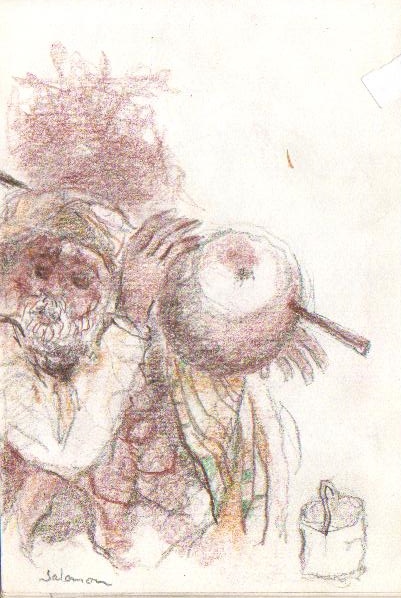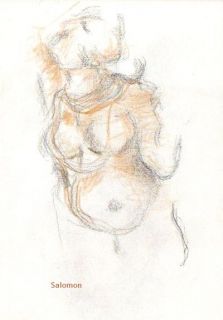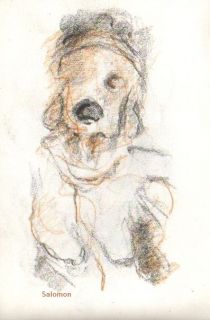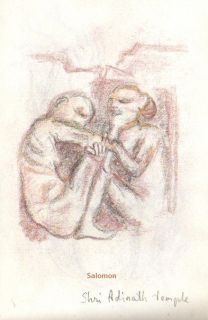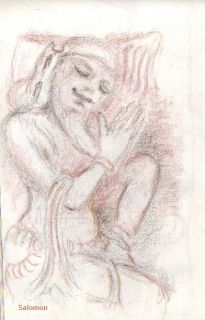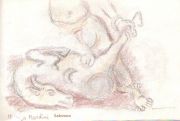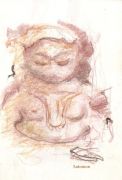 Kajuraho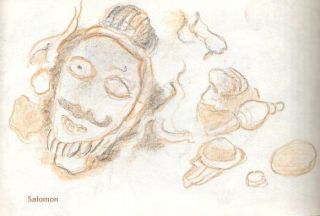 Chitrakoot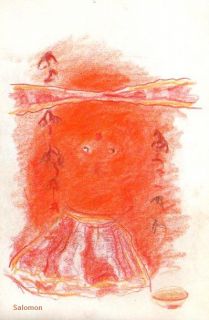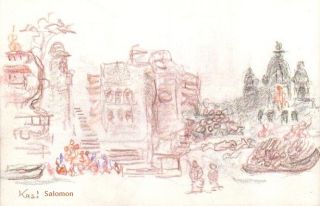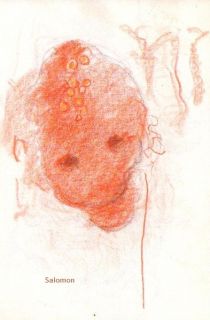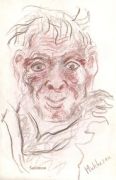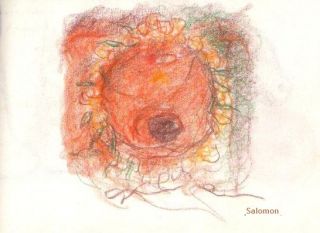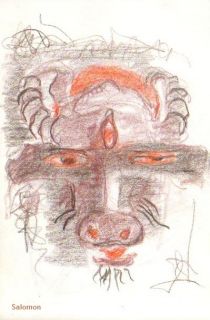 Kasi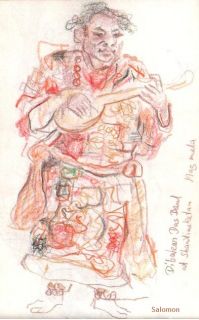 Dibakar Das Baul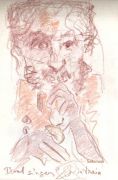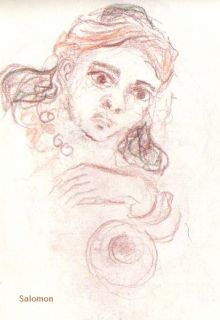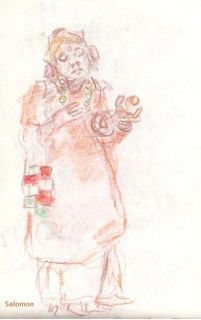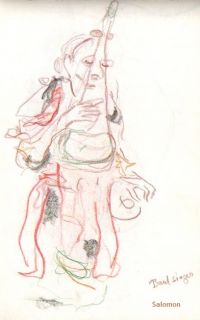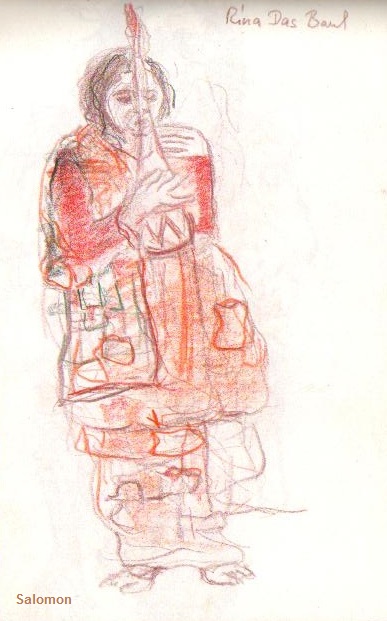 Rina Das Baul at Shantineketan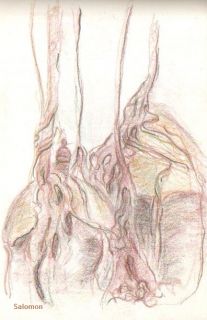 Bakreswar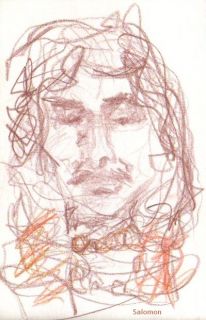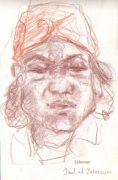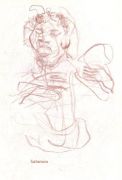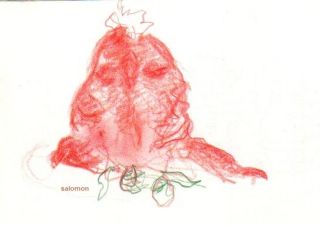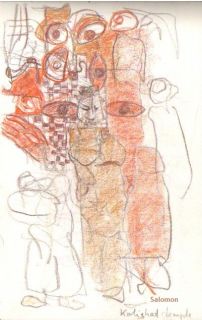 Kalighat Kolkata
2010 India: Uttar Pradesh - Madhya Pradesh - Uttaranchal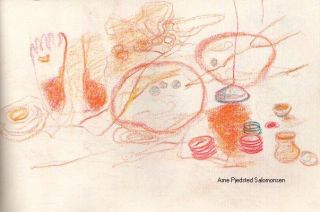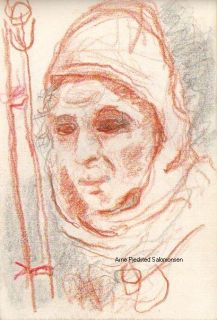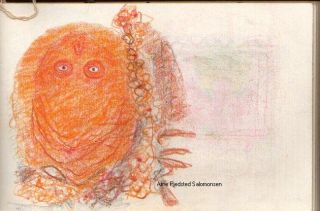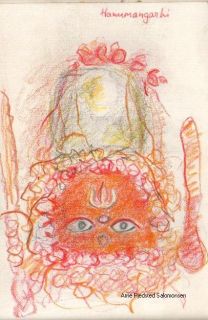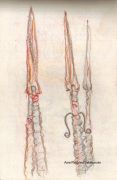 Ayodhya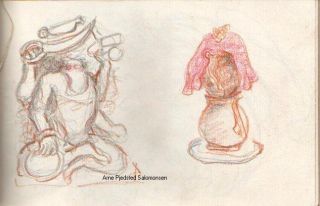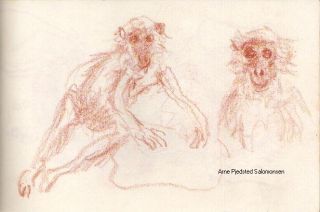 on the path to Neelkan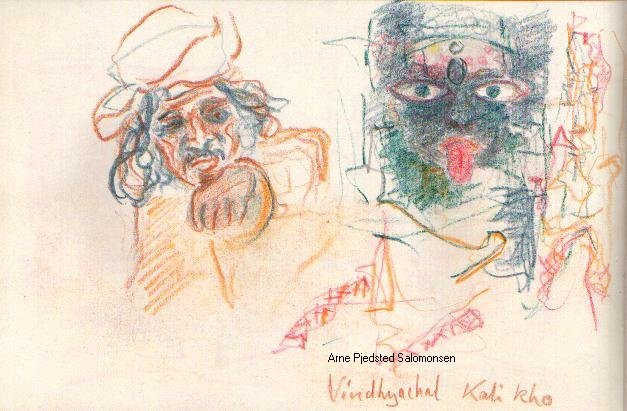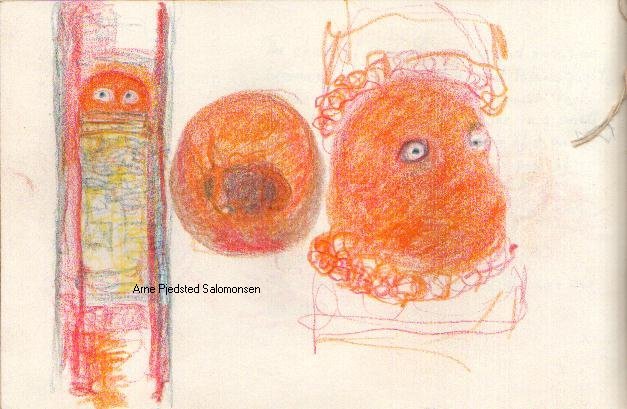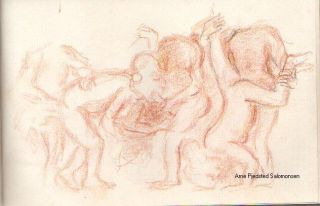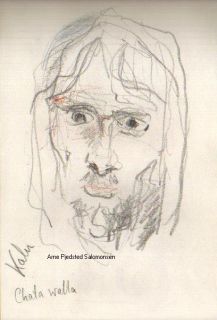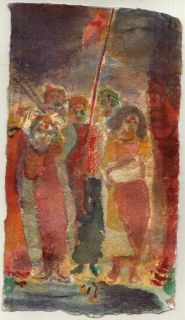 At the ghat - Chitrakoot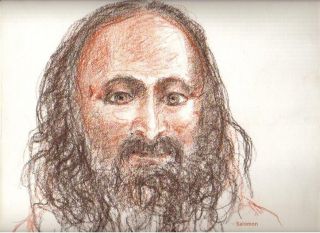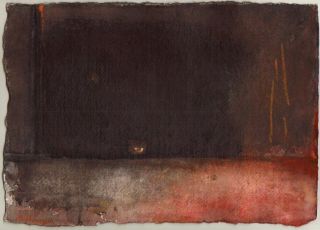 Burning ghat - Kasi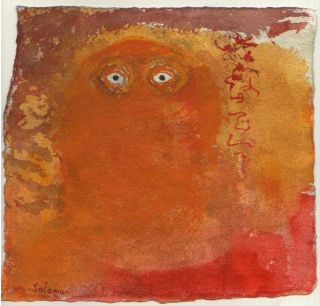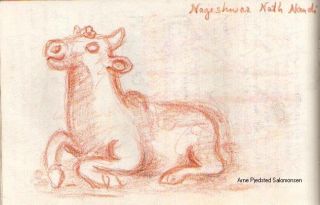 Ayodhya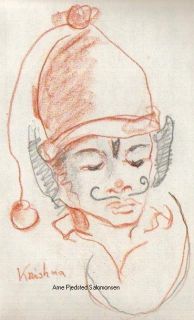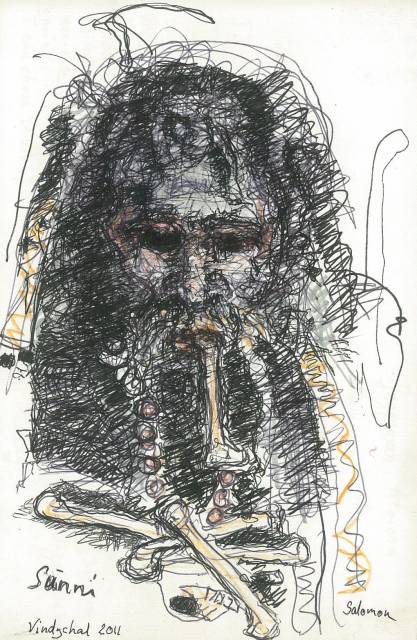 Sunni - tantric at Vindychal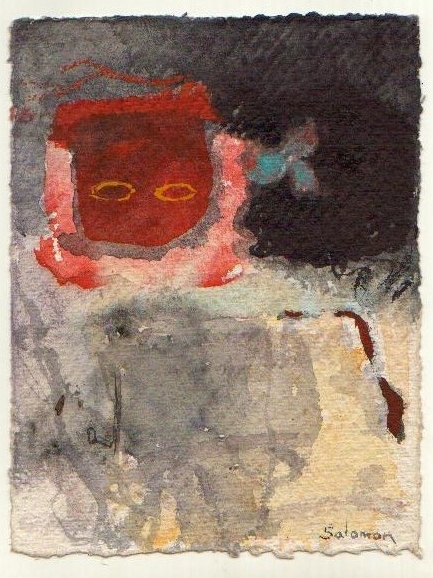 Female form
2009 India: Tamil Nadu - Karnataka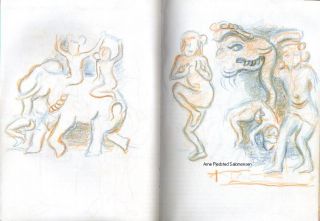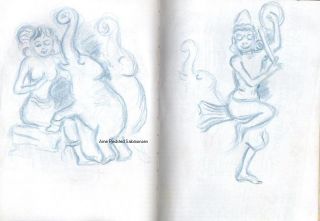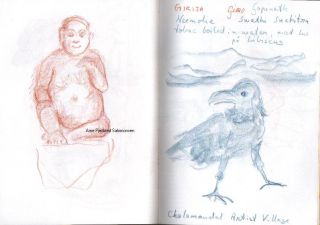 Coast near Cholamandal Artist Village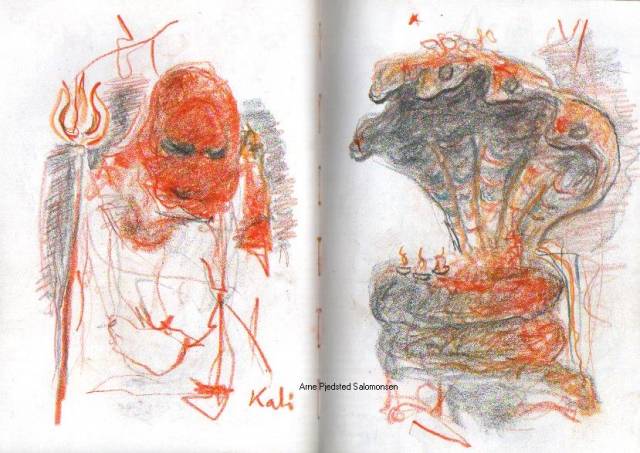 Kali at Chidambaram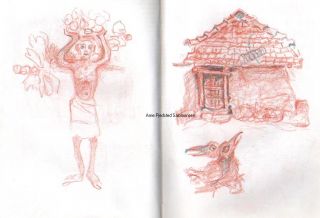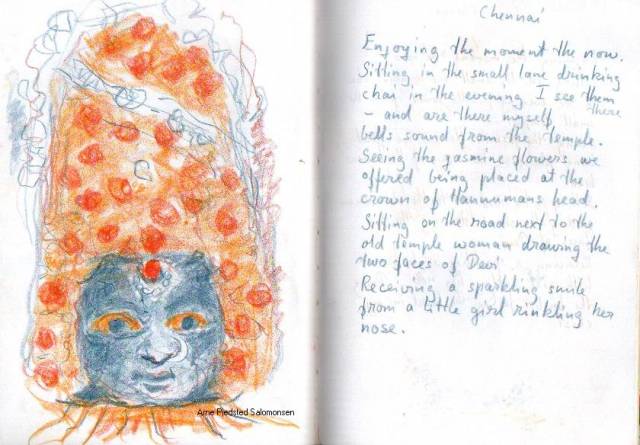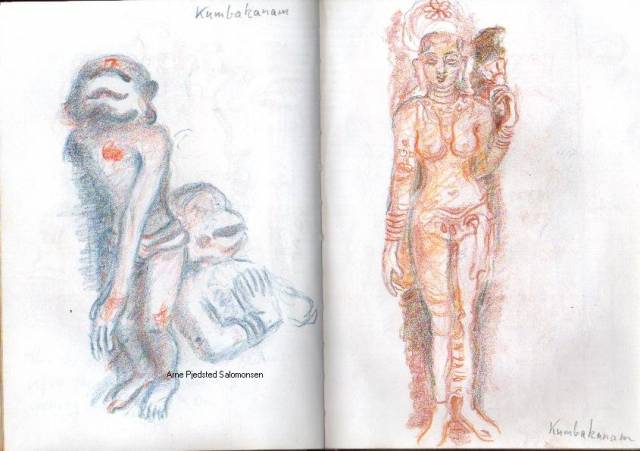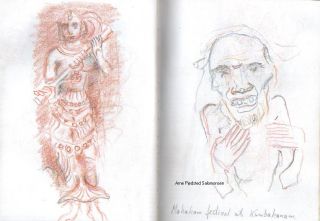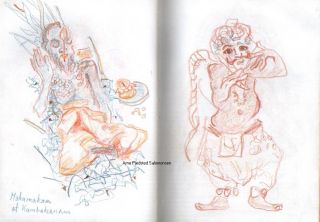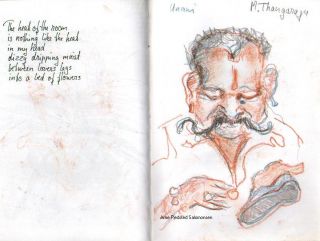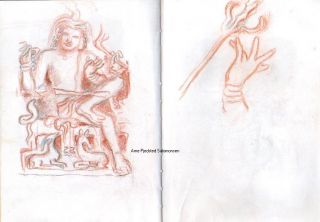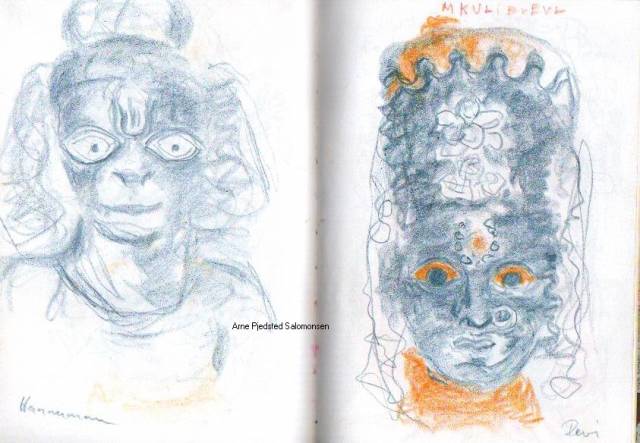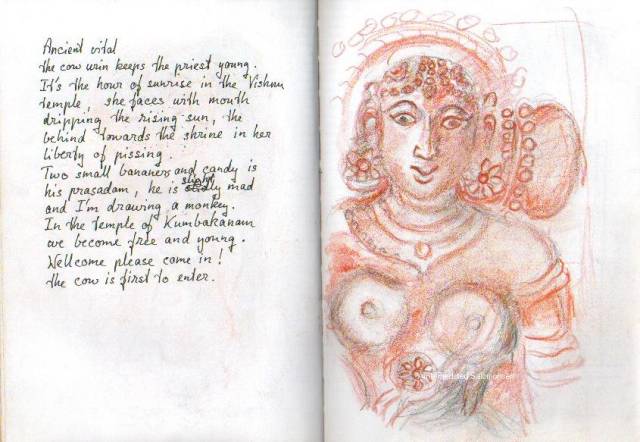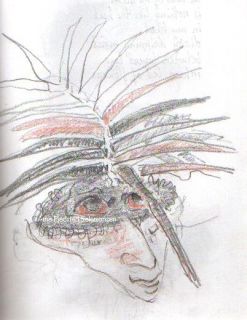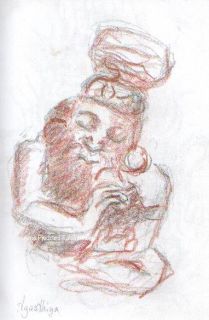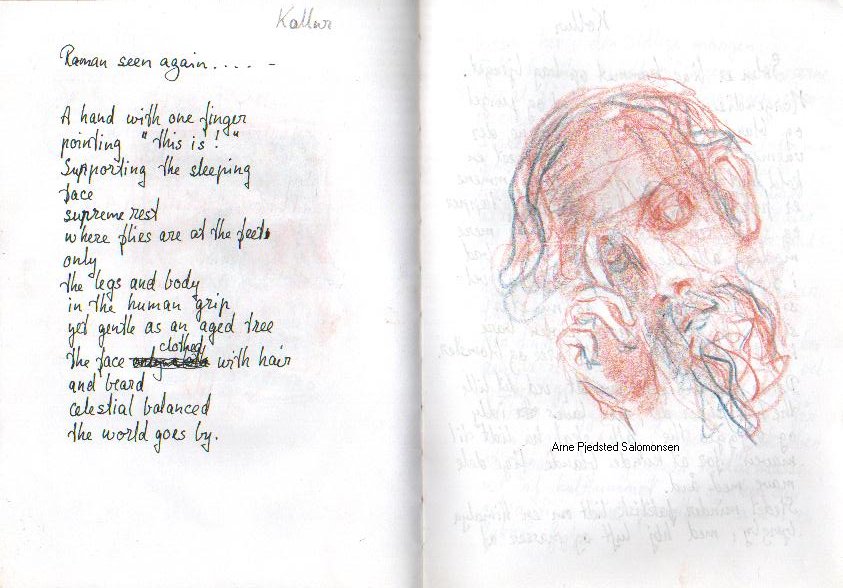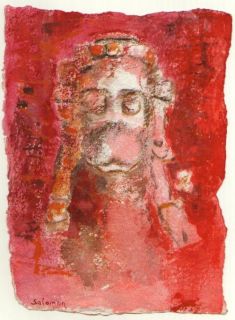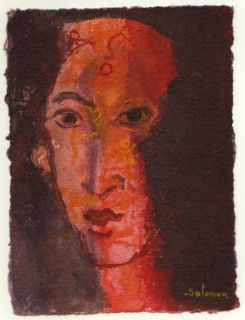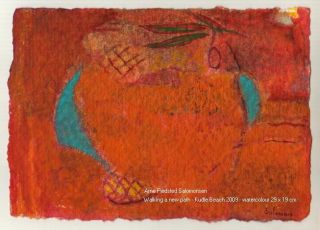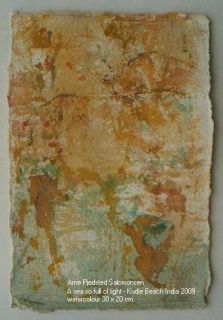 2008 India: Tamil Nadu - Karnatakar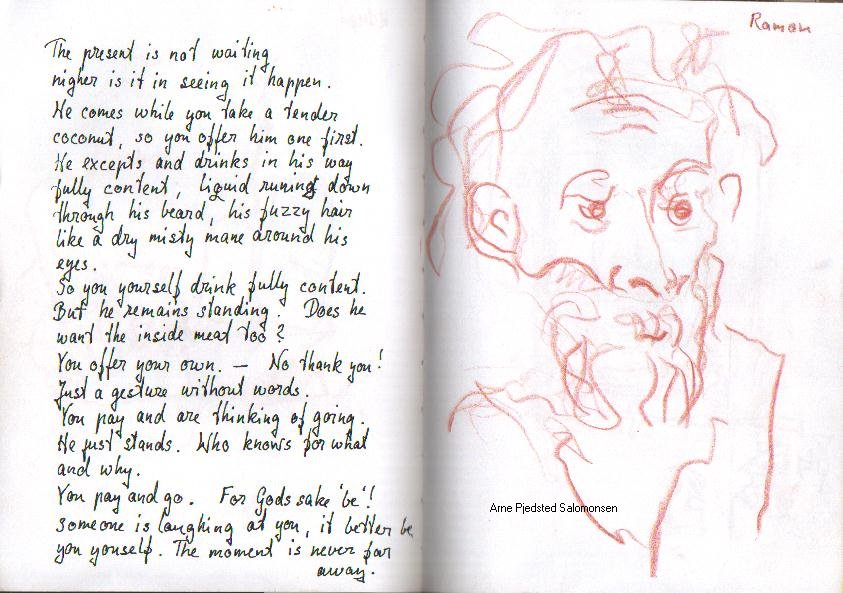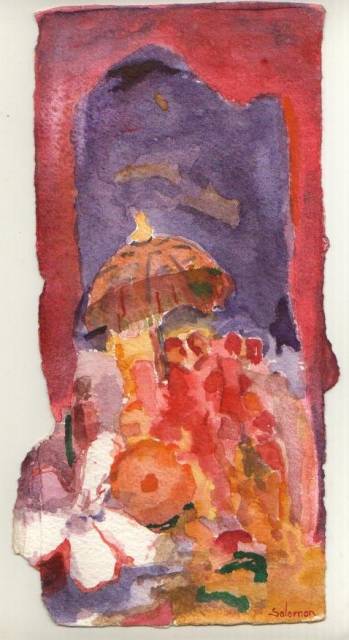 Breaking a toe at Om Beach, two weeks of sitting seeing, the world grow so beautiful and near.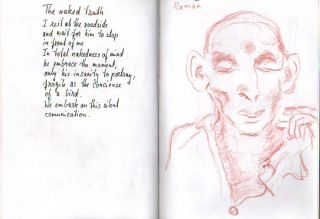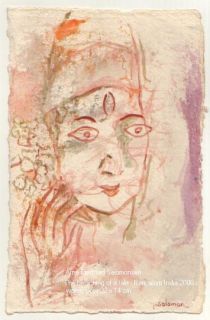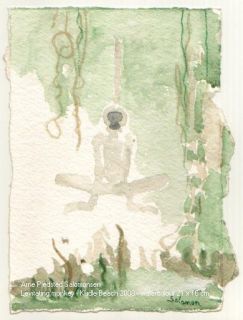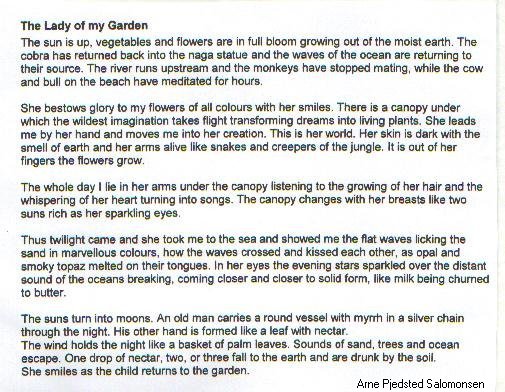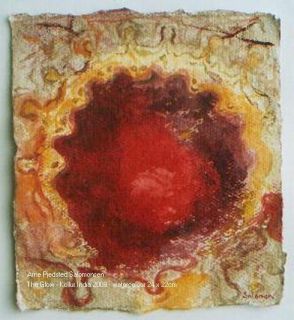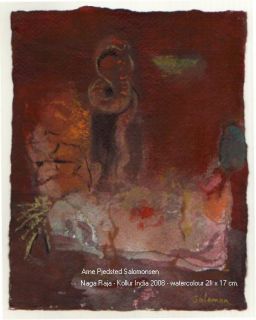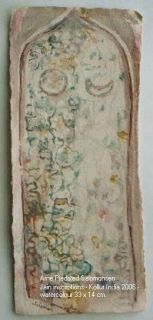 I am seeing two bodies, two containers looking all the same, one of pure existence the other a projected form. This projected form slowly being filled with time, a time we call existence, and so much so that it forgets the other form - the pure form - or finds it less interesting as there is nothing in it - but pure form beyond time. So the projected form overshadows the pure form by the ego, which it finds more interesting and one day the pure form is forgotten, as it can only be realised without all the substance of ego, thus seeing the meaninglessness of all it contains. Pure form is clear emptiness - yet full - without anything - yet with all - being totally indifferent only a witness to time, events, life and history. So one is teribly afraid of letting go of the whole so called existence, your whole life and yours with all the others, to gain what? Pure existence without nothing in it? But give it a try! It sees all.
The time stopped and the world looked at me - Reflection - It moves on - This I is projection or the projecting and not this or that body at all. I am exactly the same today at Flora Fountain in Mumbai as 30 years ago at the same place, or when in Kabul 1967 - or anywhere else at any time. Now seeing this body bitten by mosquitoes, this body that right now can't sleep and has a broken toe. It is the night before Good Friday 2008 - and so it will go on being Id-e-Milad, Holi or something else and still I am the same. The day of laughter is now.
2007 India: Maharashtra, Karnatakar, Madhya Pradseh - Exhibition in Mumbai with excèptional good sale.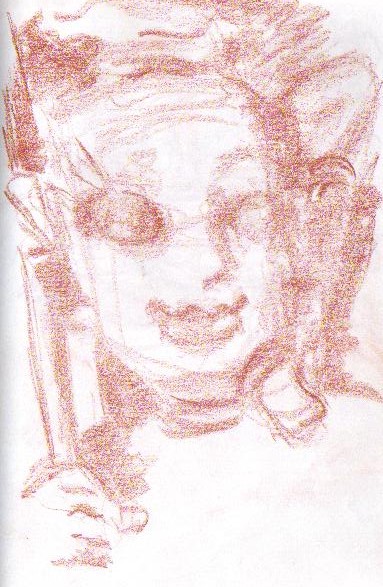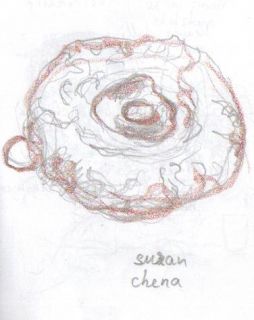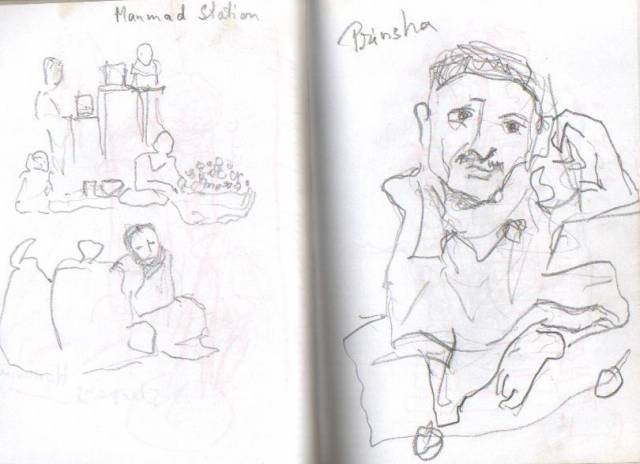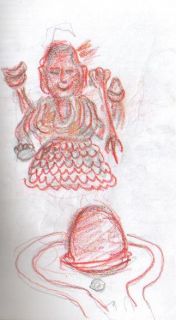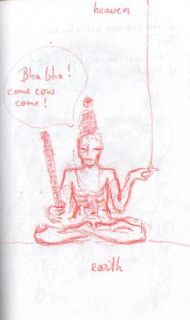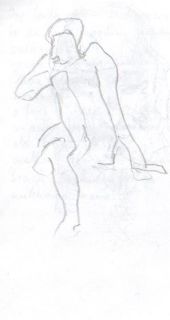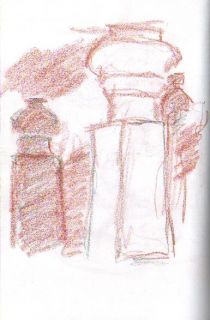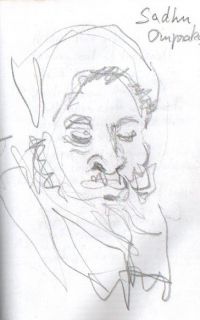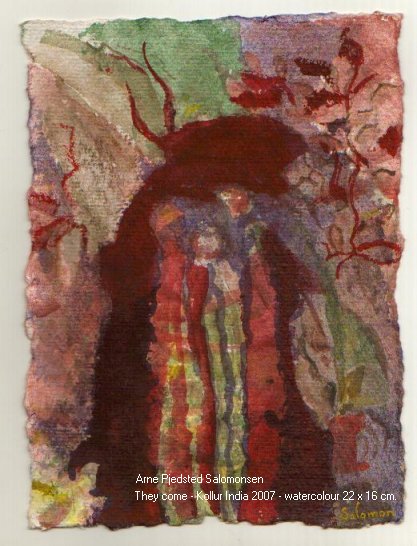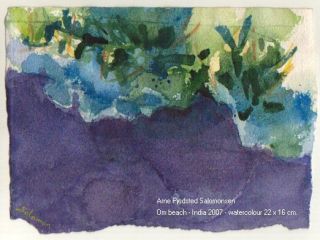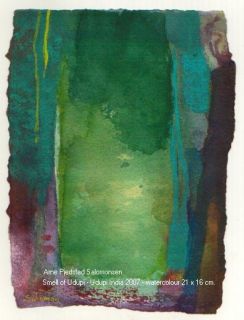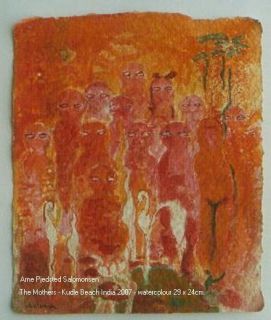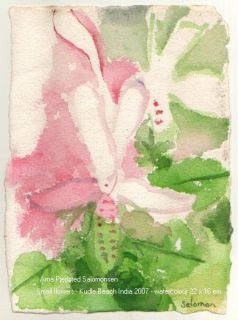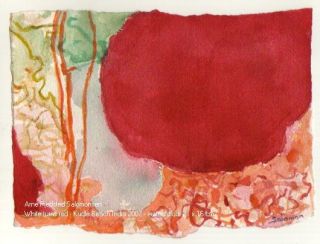 2006 Karnataka - India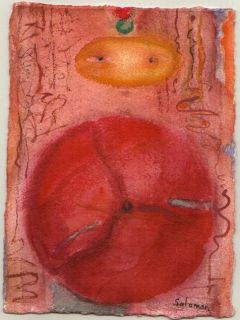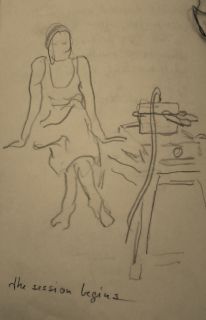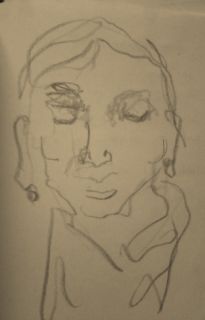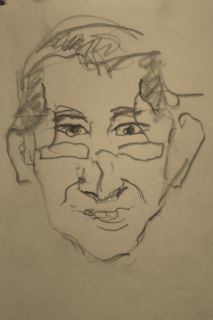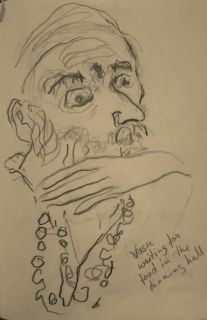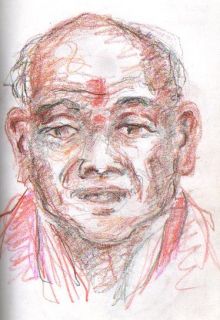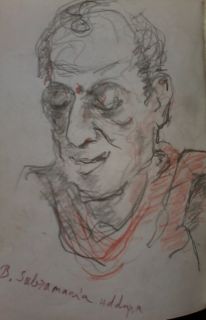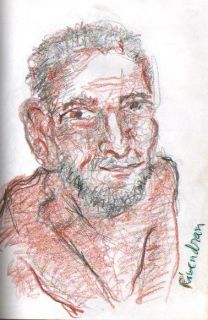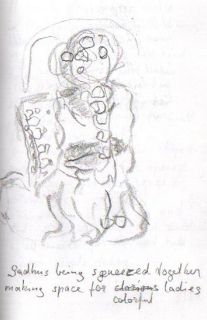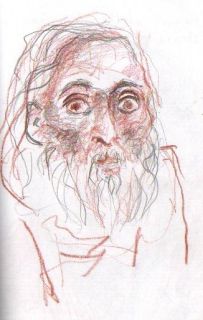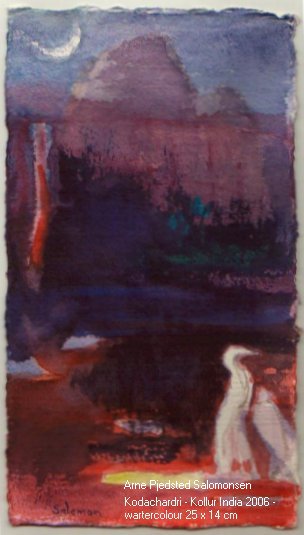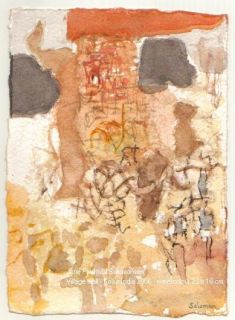 Everyone can learn how to paint - but not to see.
2005 India: Mumbai - Karnataka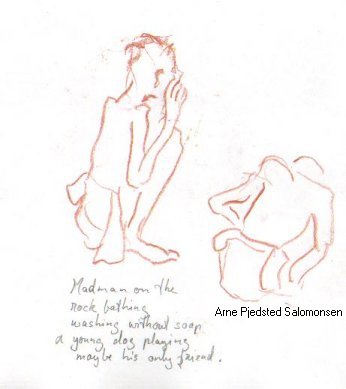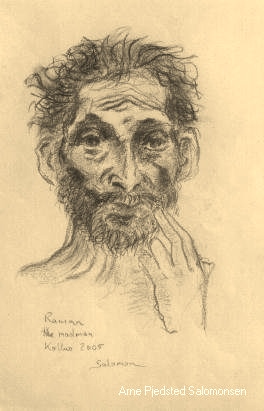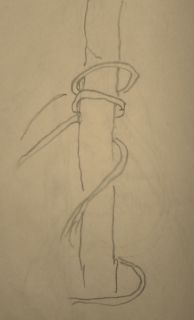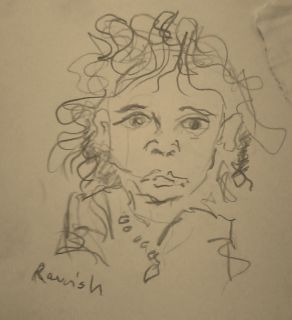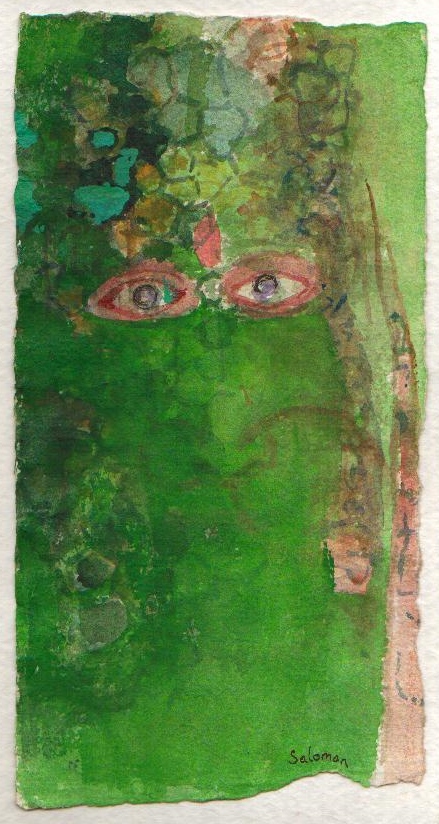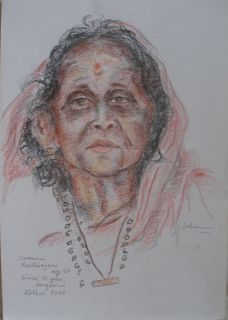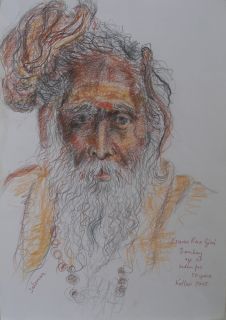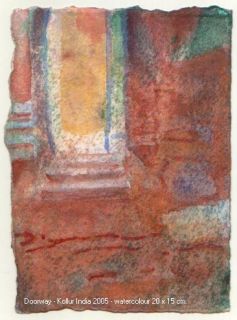 Caught in my mind I can move up and down - back and forth and to both sides. But if you crack open this cage or jar, unwrape the parcel paper, or receive this gift - I am everywhere.
2004 India: Mumbai - Karnataka - Kerala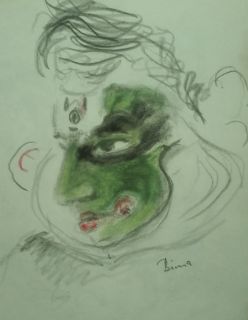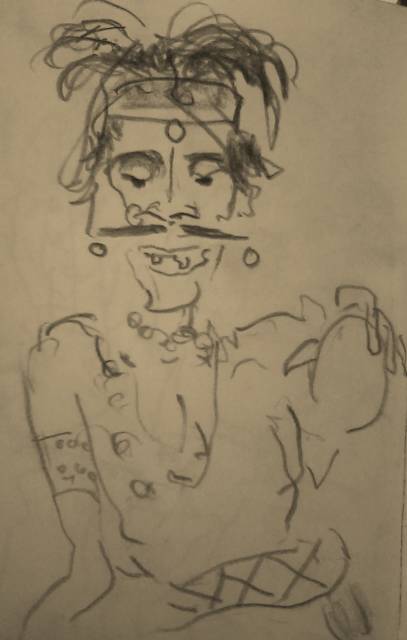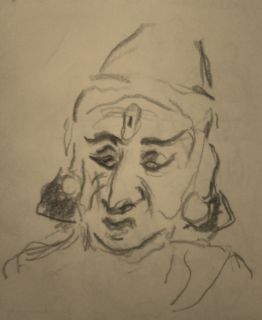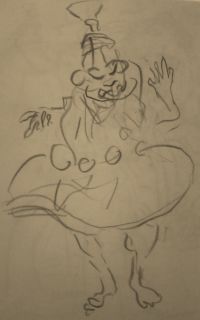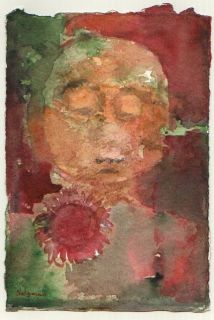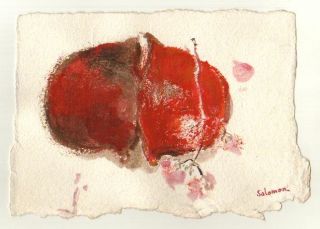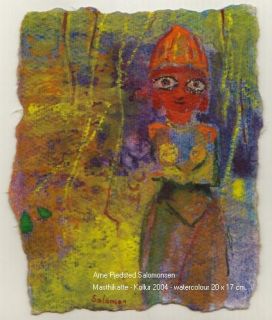 2003 Cyprus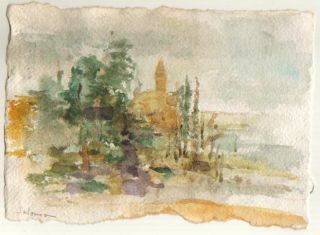 2001 - 02 India: Bombay - Gujarat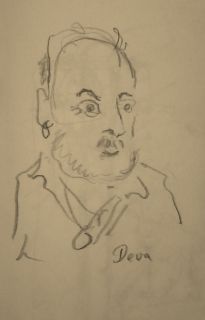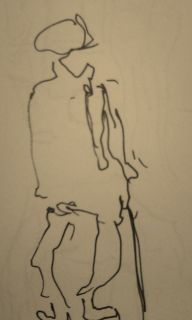 Dwarka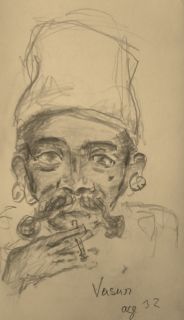 Sasan Gir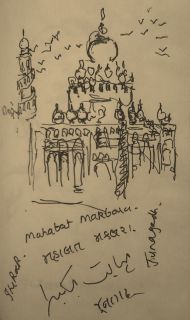 Junagadh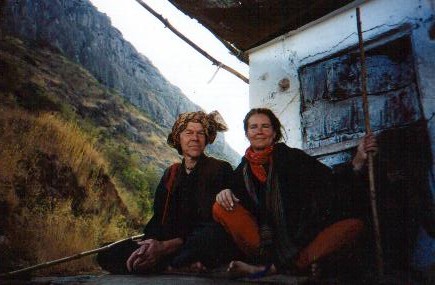 Girna Hill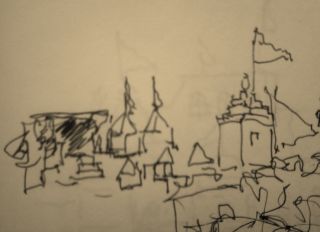 Dwarka
1998 - 99 India: Andra Pradesh - Tamil Nadu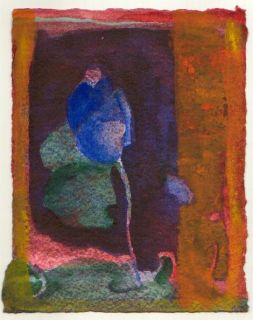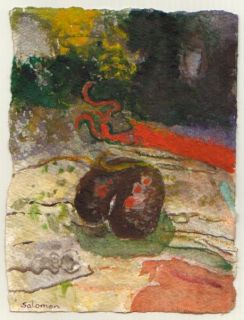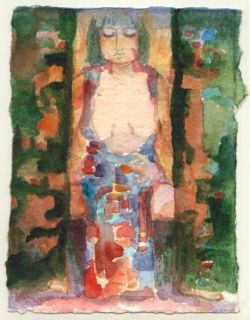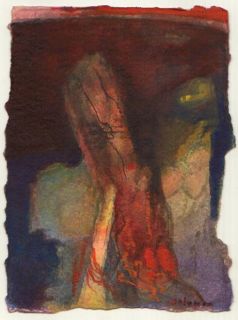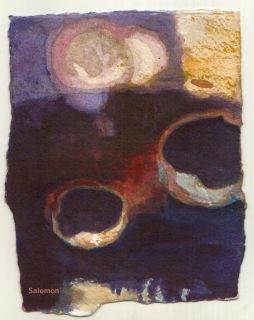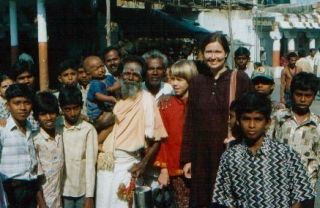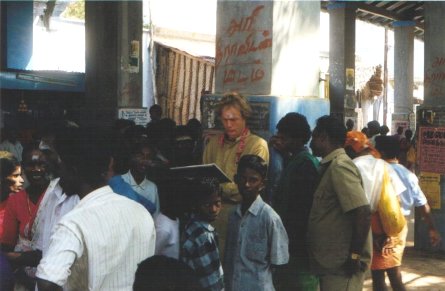 Kanyakumari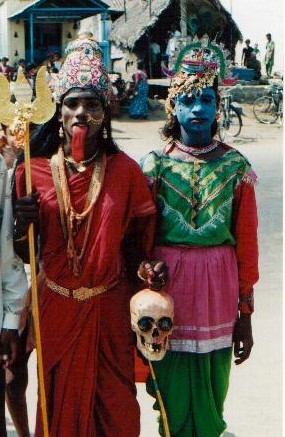 Tiruvannamalai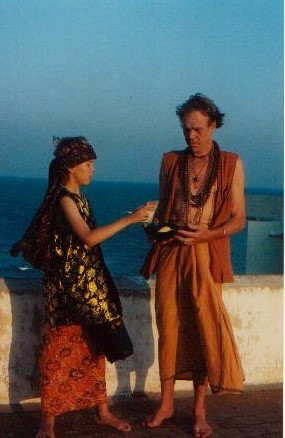 Kanyakumari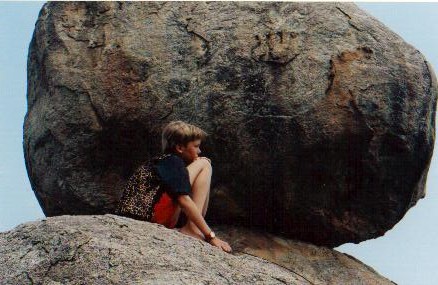 Gingee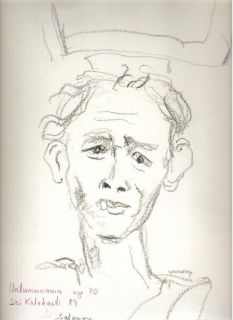 1996 - 97 India: Goa - Karnataka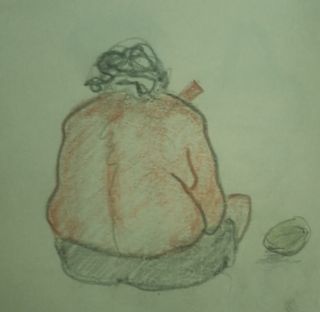 Kudle Beach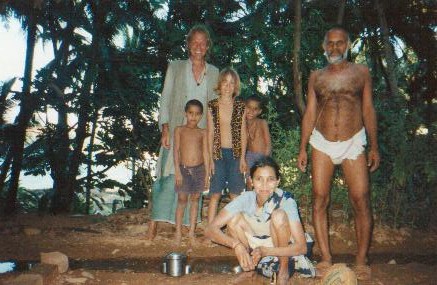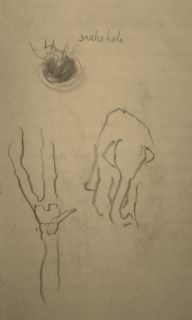 Bandipur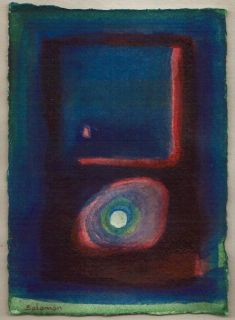 Hampi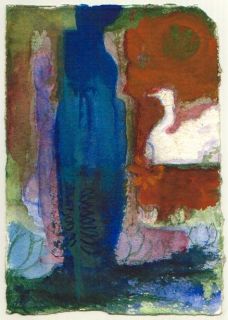 Kollur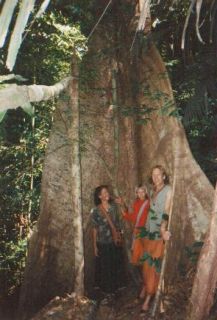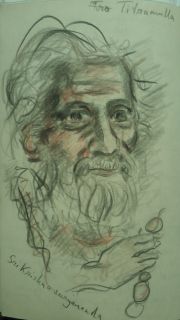 Kodachadri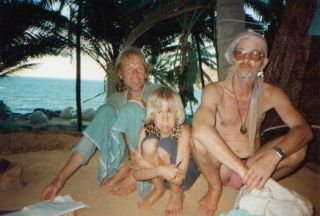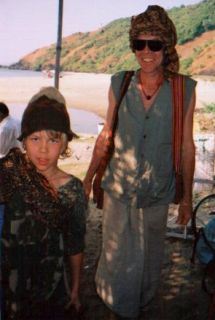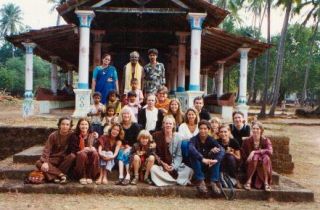 50 years birthday in Arambol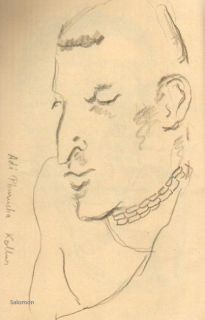 1995 - 96 India: Rajasthan - Barathpur - Mathura - Vrindraban - Rishikesh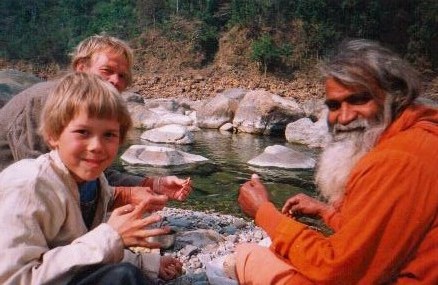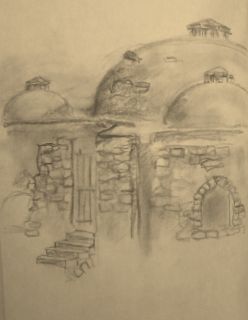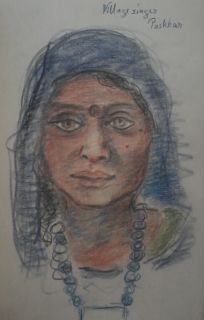 Pushkar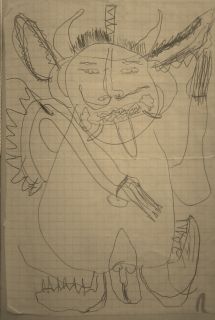 Drawing by Moses Ambu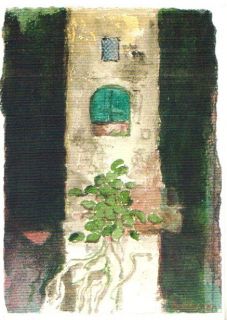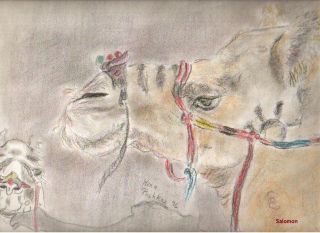 1994 India: Tamil Nadu - Kerala - Exhibition: Art Exchange Madras - Scandinavia - Tamil Nadu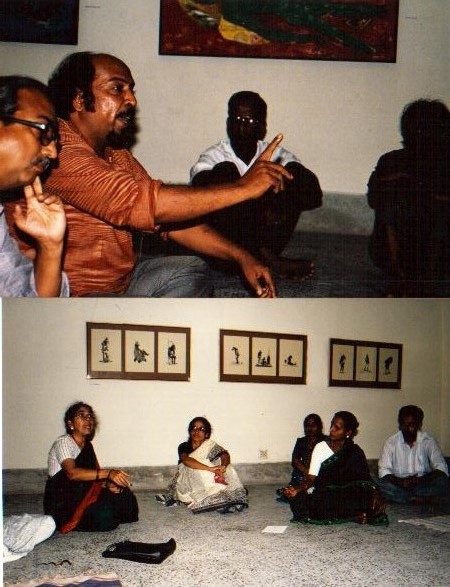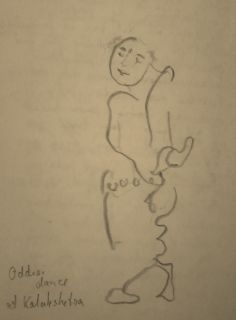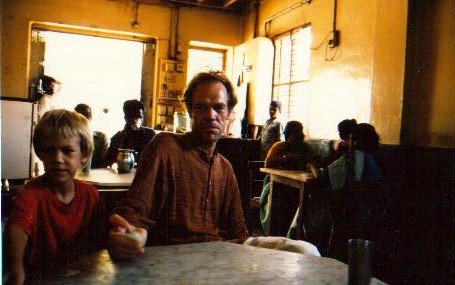 Madras cafe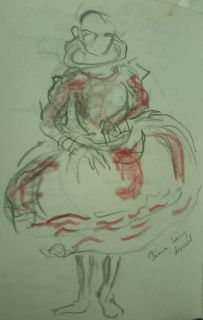 Varkalam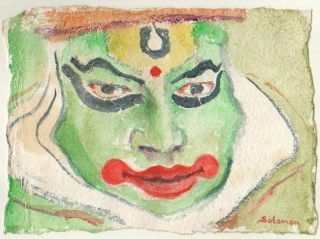 1993 Indonesia: Java - Bali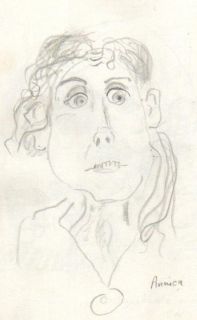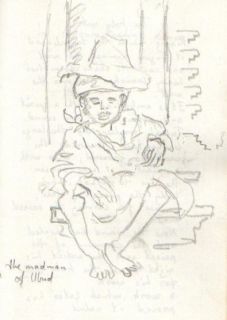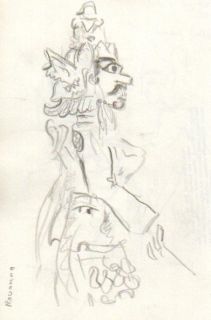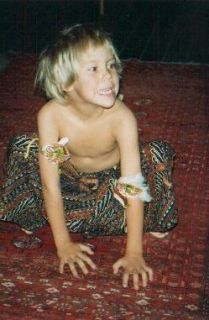 Moses Ambu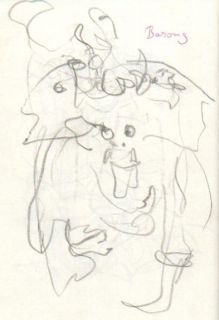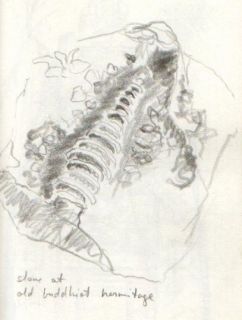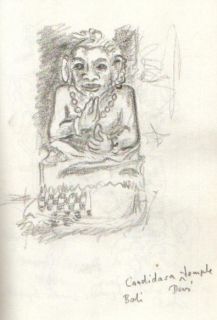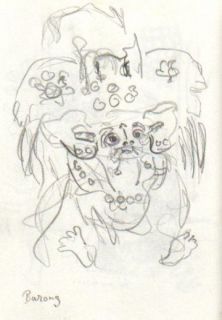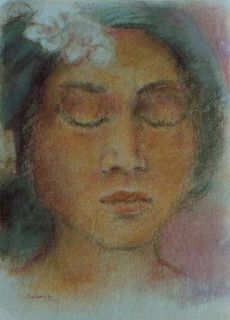 1990 - 91 India: Bombay - Gujarat - (Bhuj - Dwarka - Junagadh and Sasan Gir)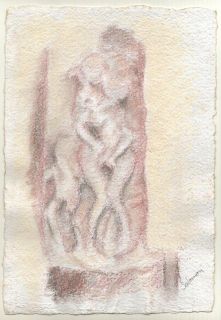 Somnath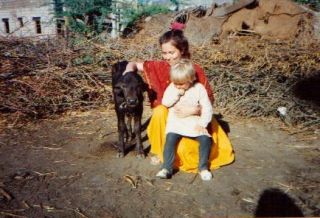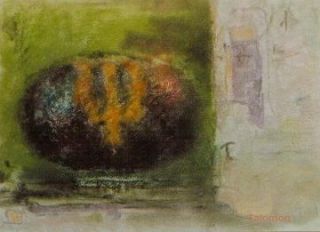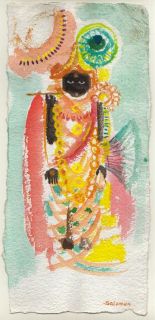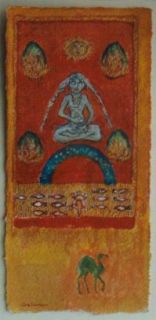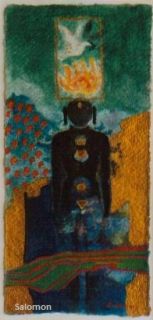 1989 India: Goa - Karnataka - Maharastra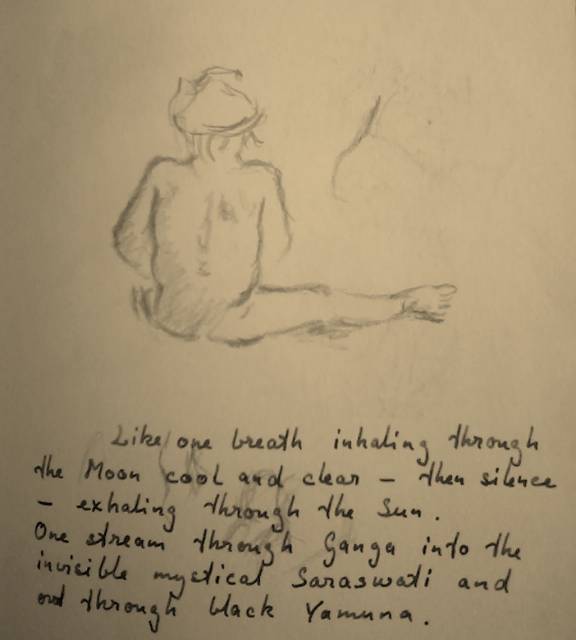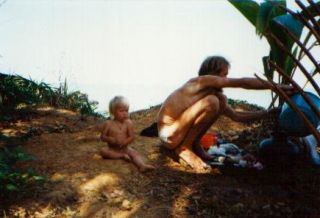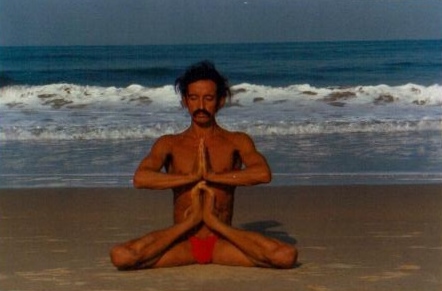 Clive in Kandasana
1985 - 86 India: Bombay - Goa - Karnataka - Tamil Nadu - Andra Pradesh - Madhra Pradesh - Himachal
(walking for two month from Uttarkashi to Gomukh the source of Ganga)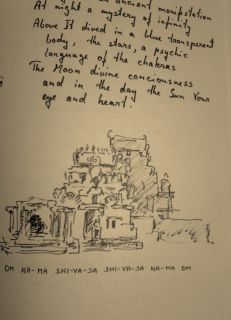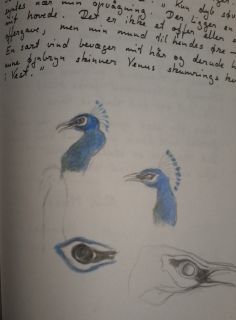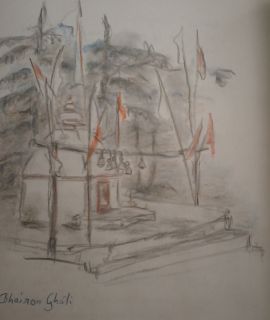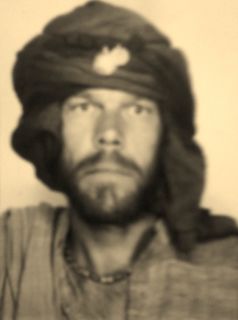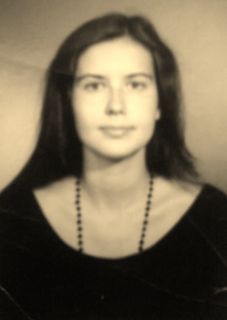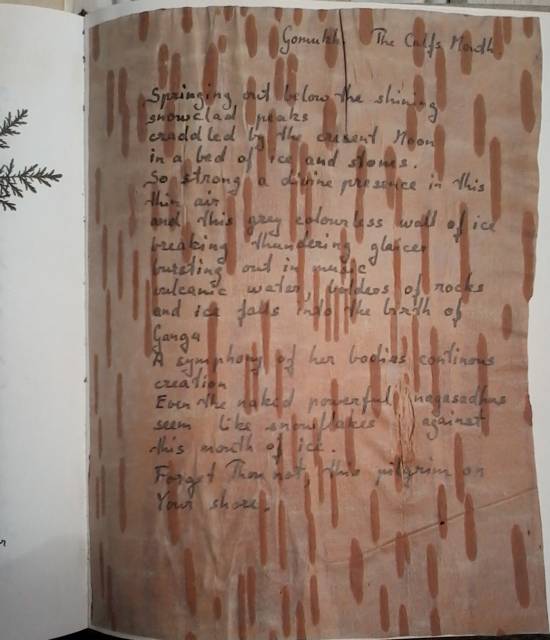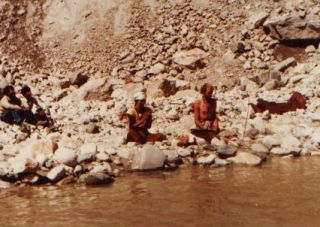 at Gomukh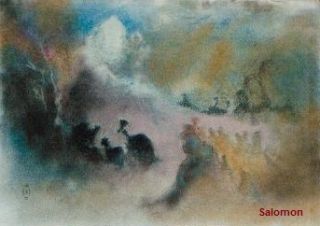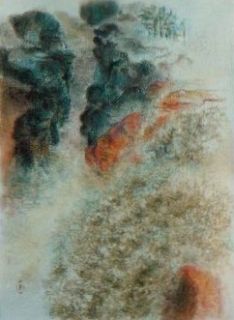 Gangotri waterfall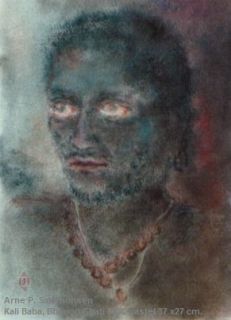 KaliBaba at BharionGhat near Gangotri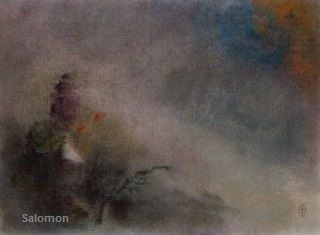 Mountion monsoon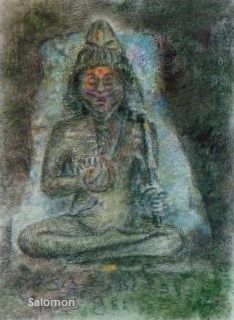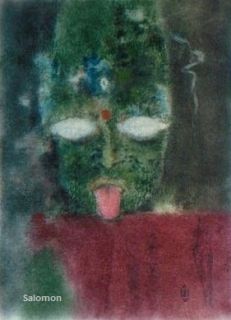 Ferocious Kali at Alampur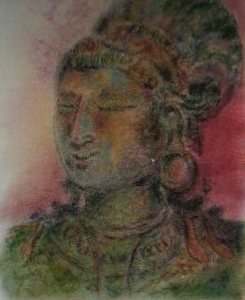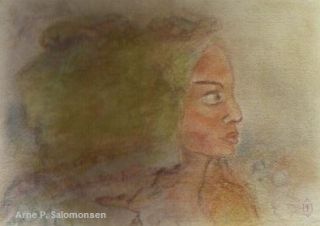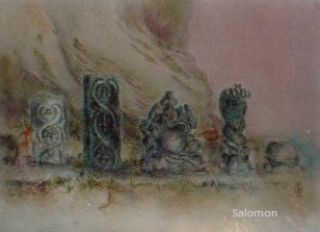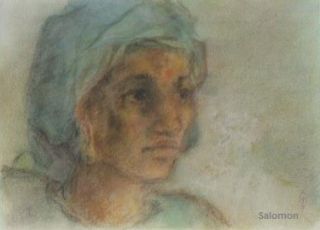 1985 Irland The Aran Island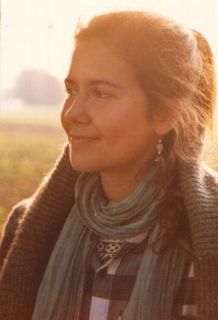 Annica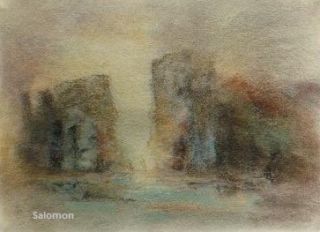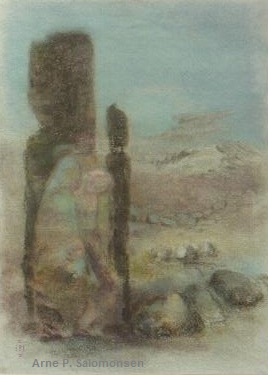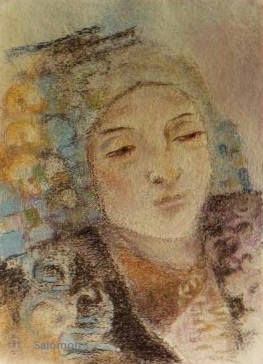 Tuatha De-Danaan
1984 - 85 India: Maharastra - Ellora - Goa - Karnataka - Tamil Nadu - Rajastan
(New Delhi Exhibition delivered) Himachal Pradesh - Manali (meeting with Annica)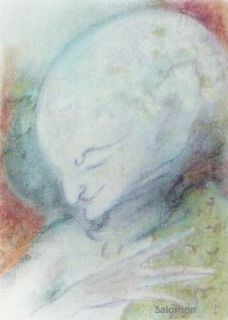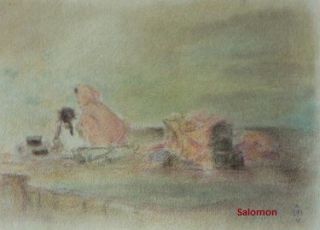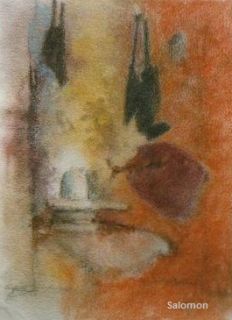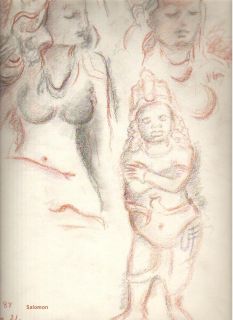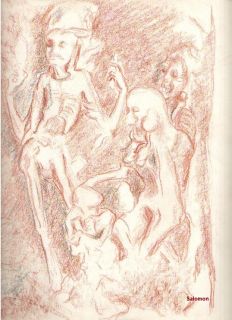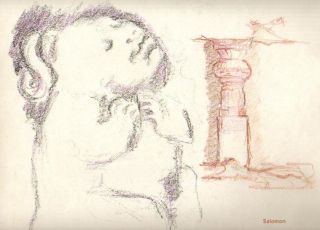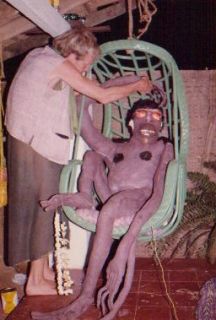 Full Moon Goa party
1981 - 82 India: Orissa - Bengal - Maharastra - Varanasi - Kashmir - Ladakh -
(Exhibitions in Calcutta and Bombay)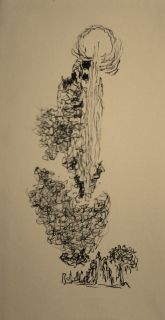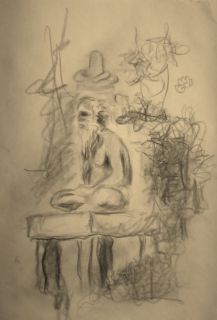 Arunalachala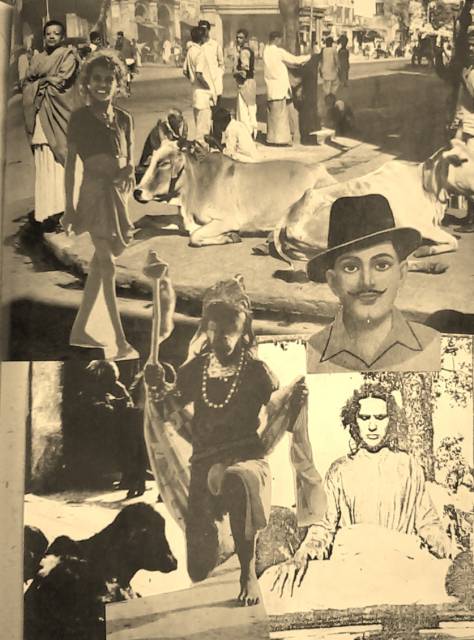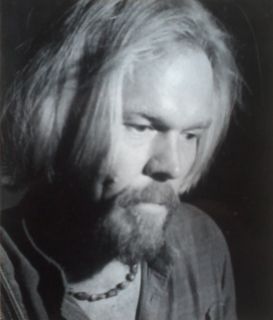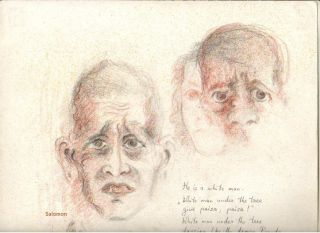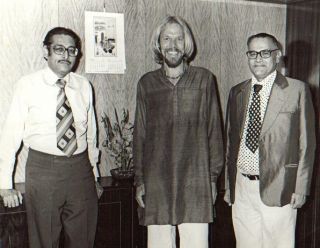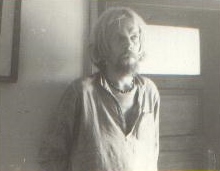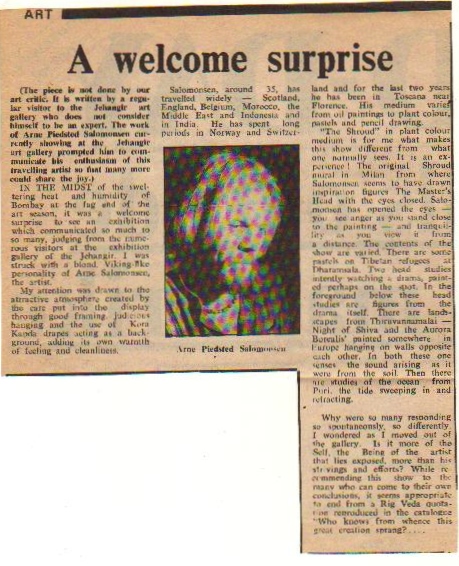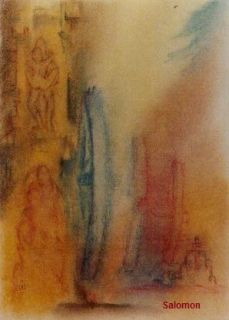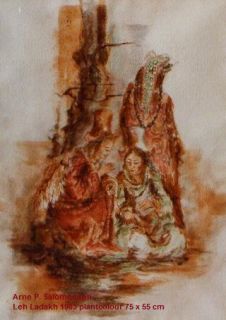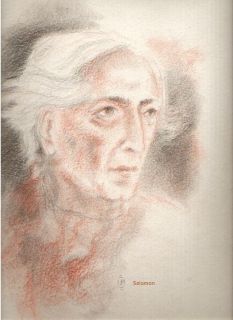 Krishnamurtis' last talk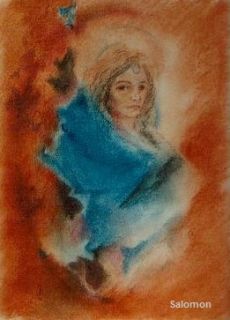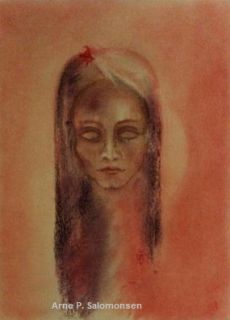 Burning ghat Benares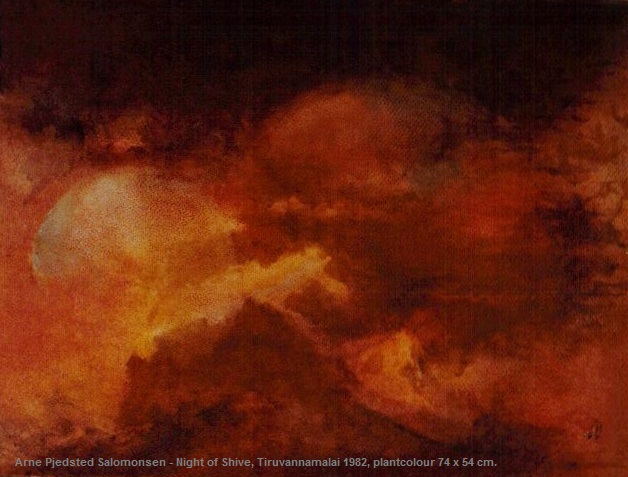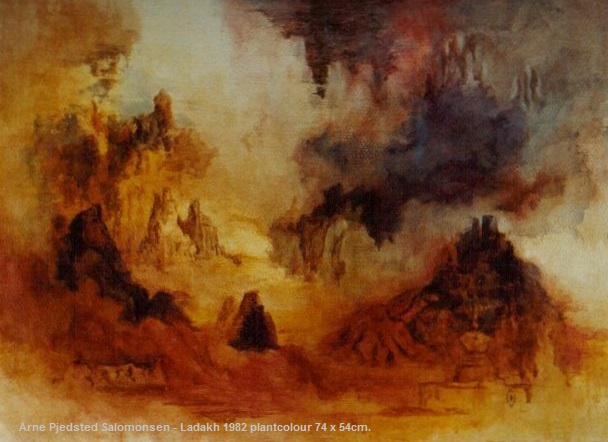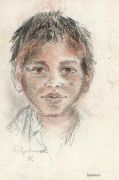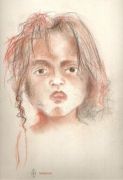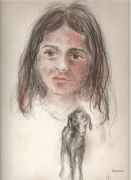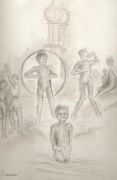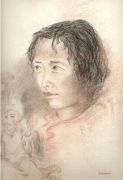 1980 Turkey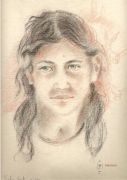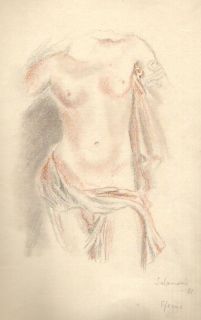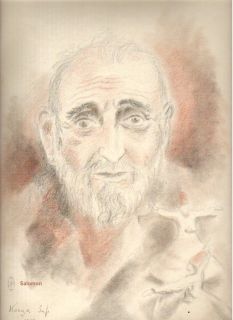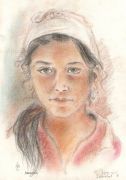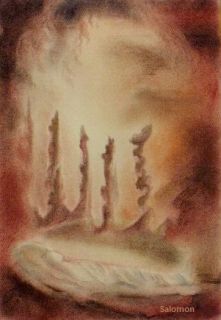 1979 Greece - Syria - India: Rajasthan - Gujarat - Karnataka - Tamil Nadu - Darjeeling - Nepal
( Exhibitions in Pondycherry, Shantiniketan and Bombay)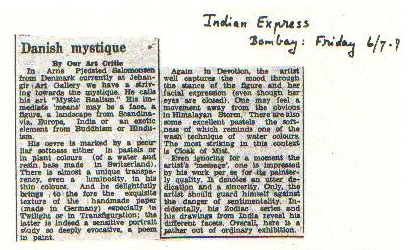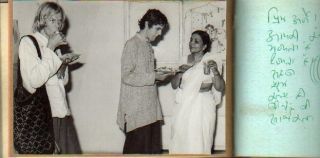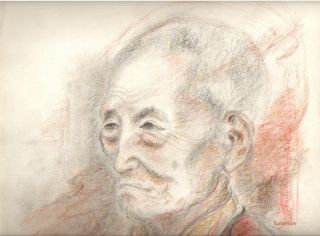 KaluRimpoche in Darjeeling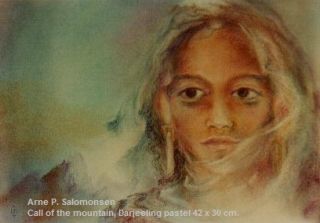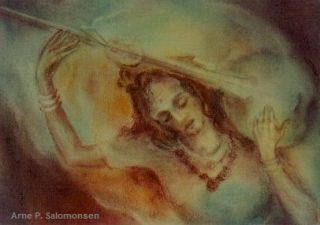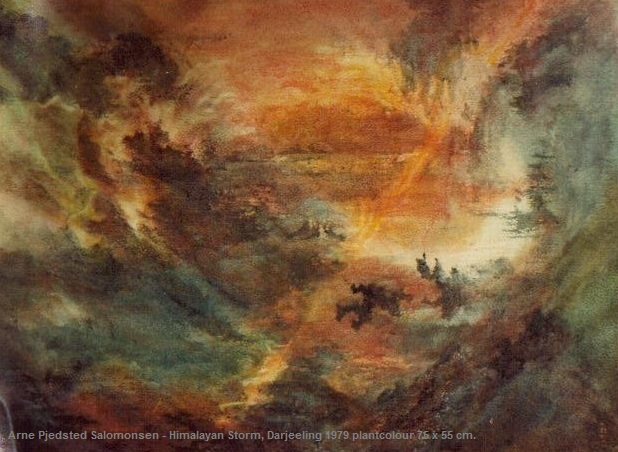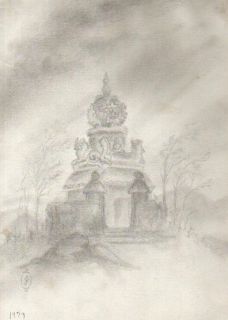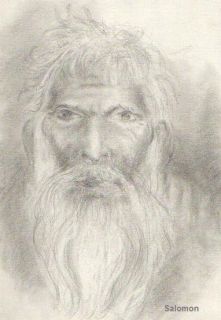 Toda priest
1977 Lofoten Norway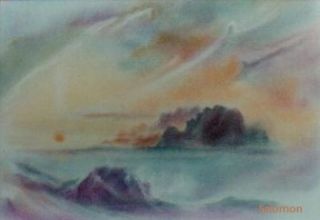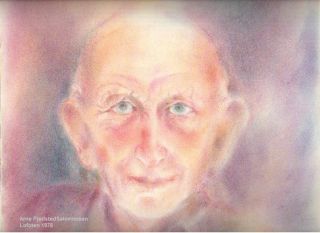 1976 Exhibition tour through France - Belgium - England - Scotland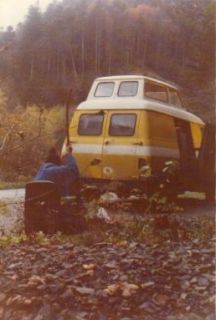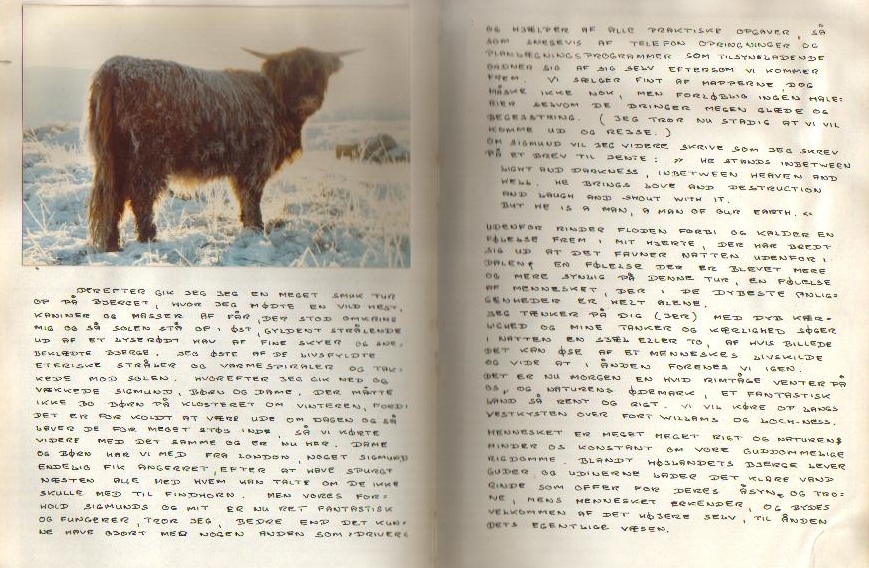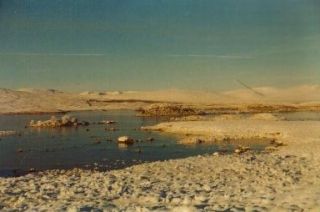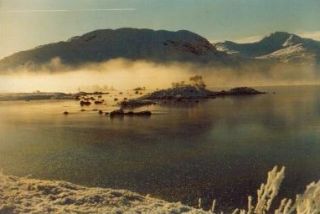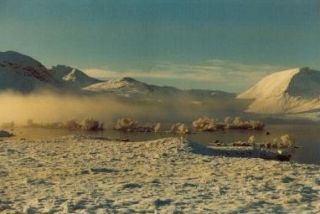 1975 Montesegur France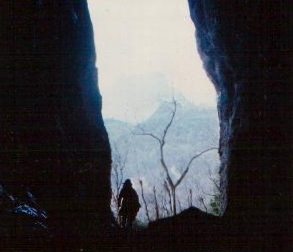 1974 Italy and Greece
1972 Maroco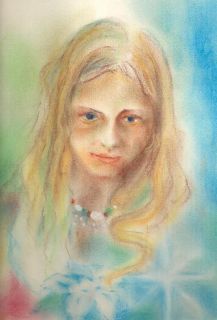 Bente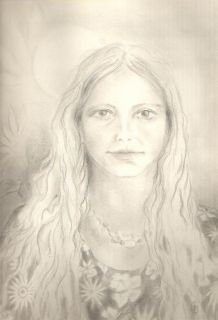 1972 Bali and Java - Indonesia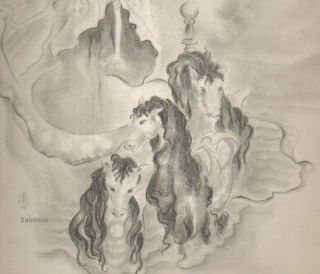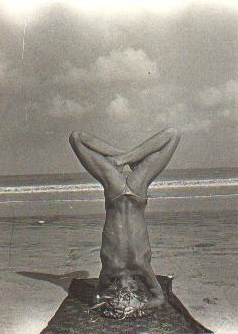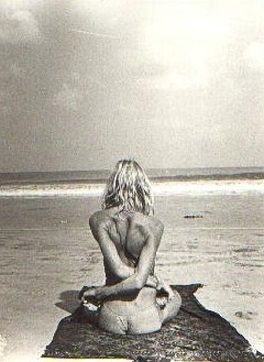 Yoga at the Beach
1969 - 70 Over land to India
Left my belongings in a forest at the boarder between Pakistan and India and started walking via Ferozpur - Chandigarh - Rishikesh - Delhi - Agra - Mathura - Vindraban - Ellora and south to Kanyakumari. Later visiting Sri Lanka - Calcutta and Nepal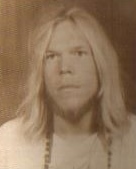 Afghanistan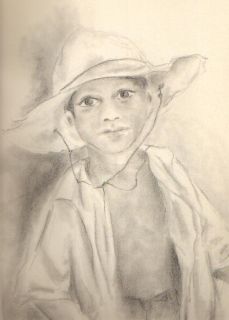 Calcutta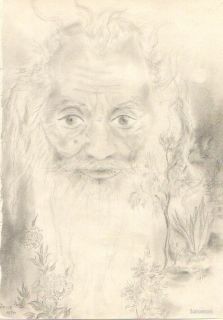 Sadhu in the jungle near Agra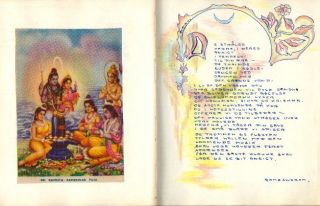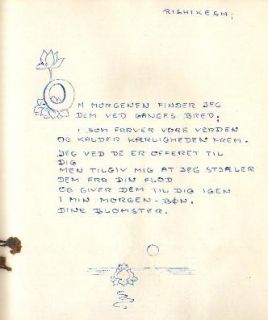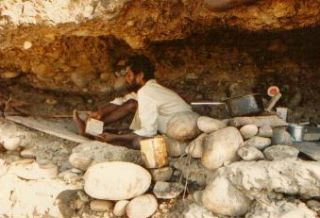 My neighbour cave dweller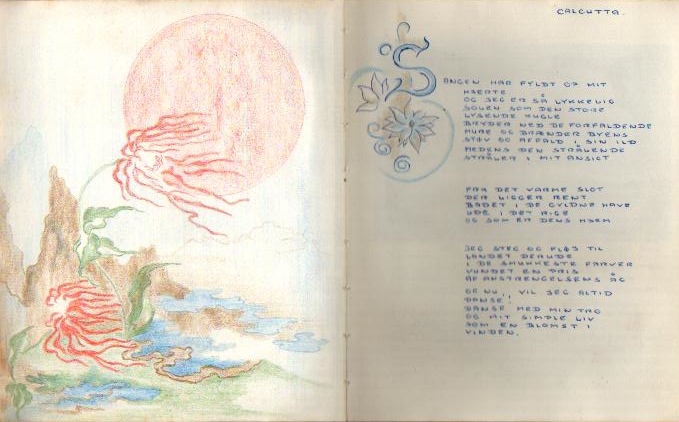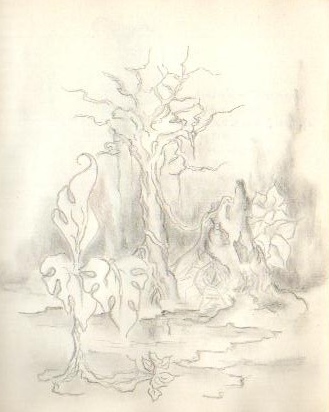 Karnataka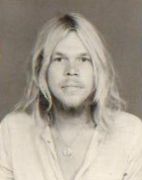 Calcutta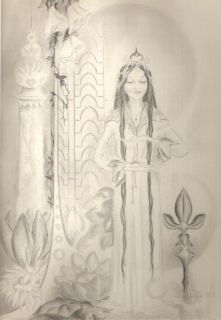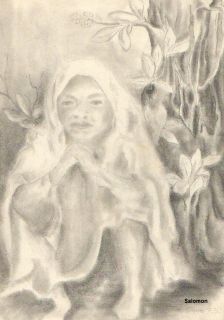 Brindaban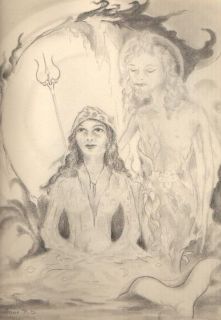 Kathmandu
1969 Italy
1967 - 68 Over land to India through Turkey, Persia, Afghanistan, Pakistan and Nepal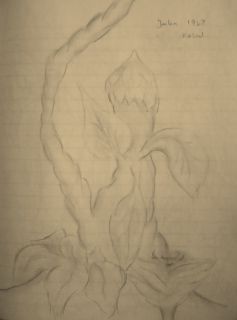 Xmas in Kabul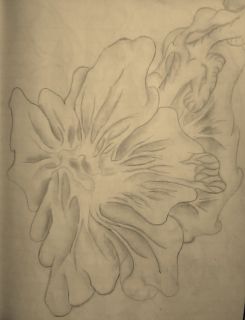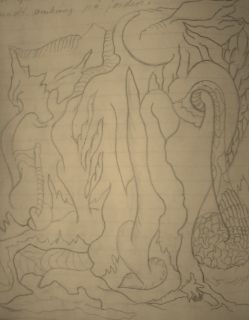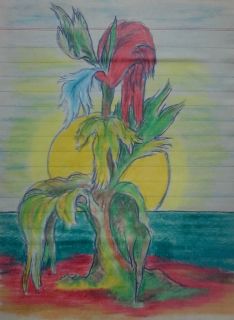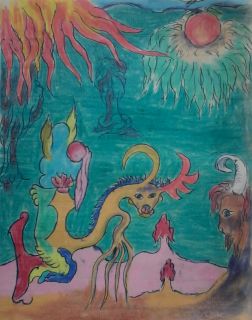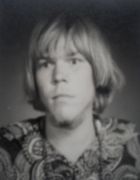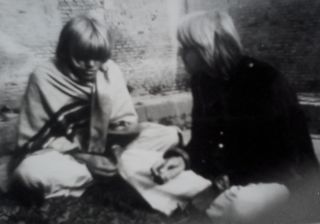 Nepal