Sold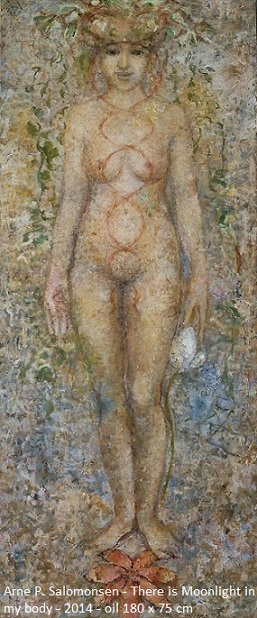 The thief left it behind
the moon
At my window Ryokan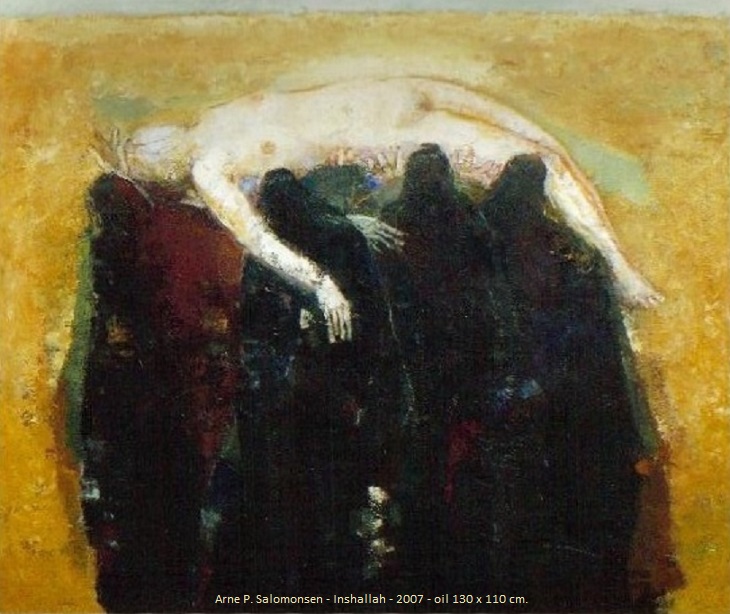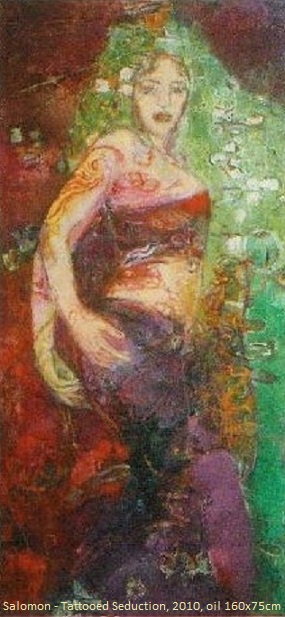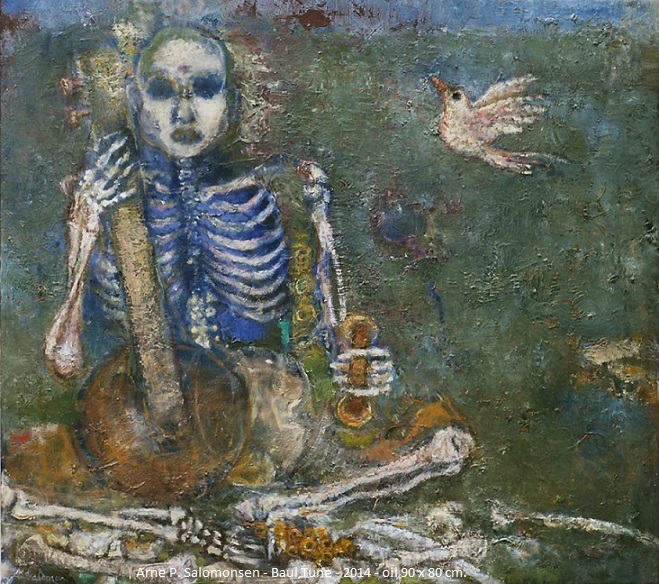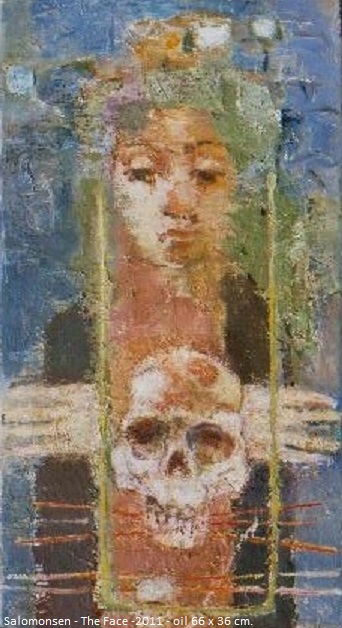 'My body is a cage - Inside is a bird - I sleep and the bird goes - I do not know through which door of my body.'
I am the melody, the tune of the string dancing in and out of my body, breathing life on a pile of bones.
In inhaling I am the witness kissing the void, in exhaling this beautiful madness of illusion.
'Nothing has happened - and nothing will happen - What is there is there.'
A new river, a new body of dark fluid - snakes mingled with solid opaque liquid -
Ganga washing the shores of Vindhyachal jungle. Licked by the tongue of KaliKho it loses it watery solidity
and turns to flames anew.
Is this my painting? I can look at you and marvel - nothing seems of any importance yet means everything.
I am nothing, no ego, no self, no personality - just a witness in the wind. Always here - beyond time.
You laugh in this world, chopping of heads throwing them into the fire, or carry them in a chain around your neck.
A Baul means one afflicted with the wind disease - Mad.
Life is beautiful magic. 2014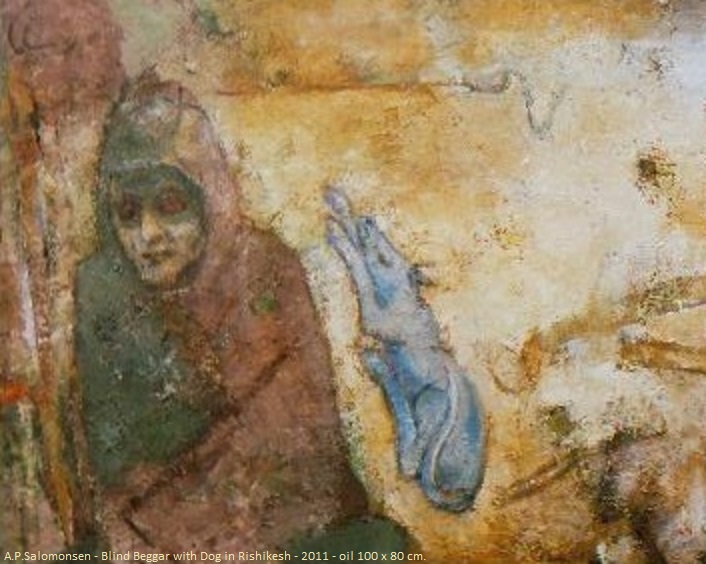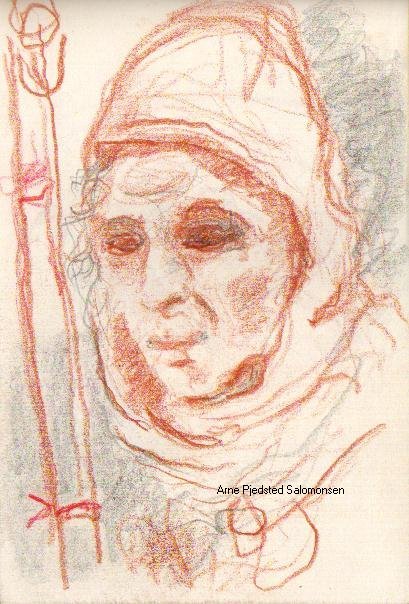 All these things were wonderful and great. But I have grown nothing, knowing all. Ganesh Pyne
Seated on a bundle of rags, two poles with trisulas and a dog squeezed in behind his back. Blind of eyes and years. I saw him now and sixteen years ago in the same
fashion, at the same spot. No movements neither awake nor asleep. Rishikesh 2011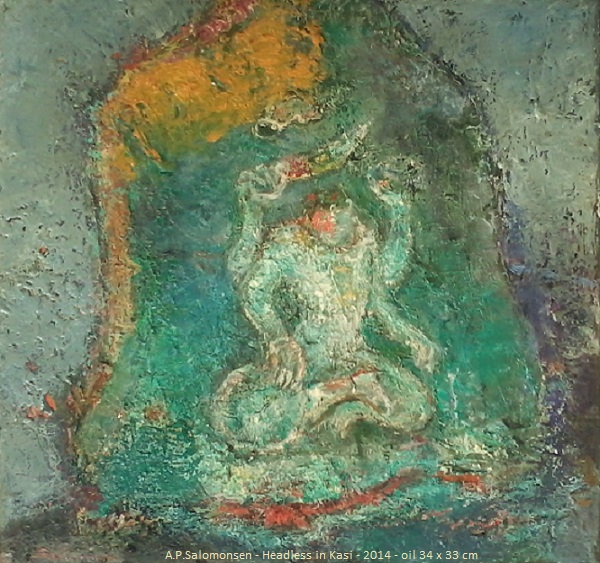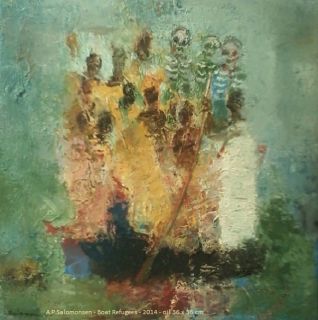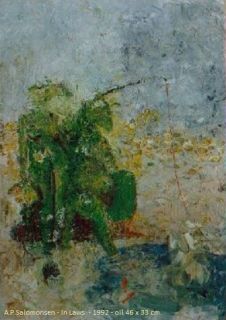 Sold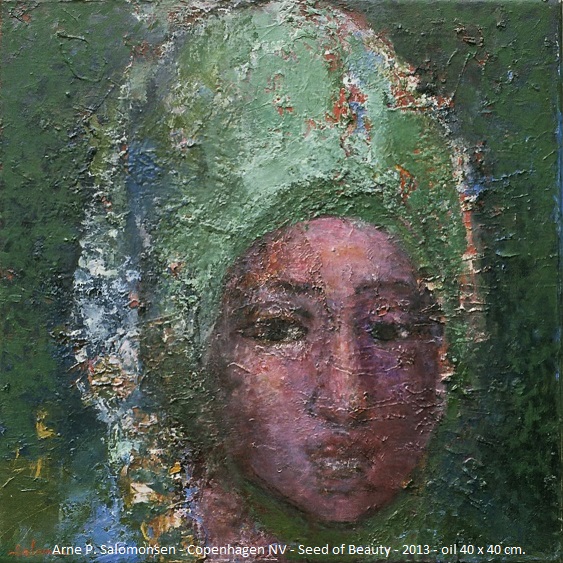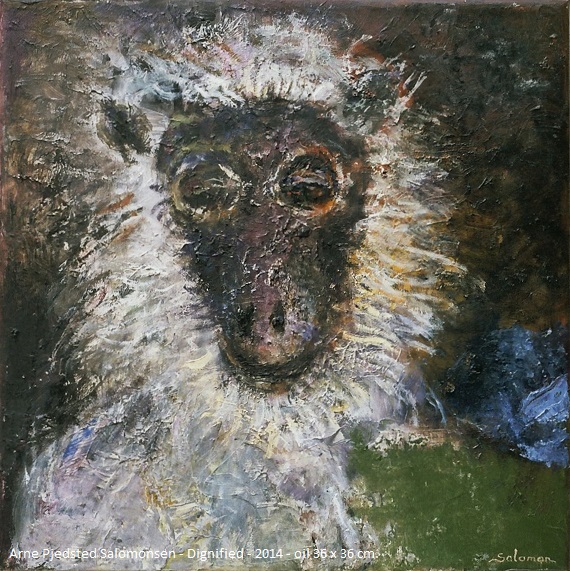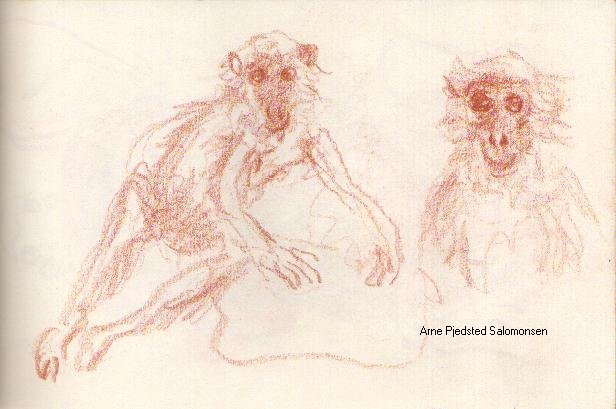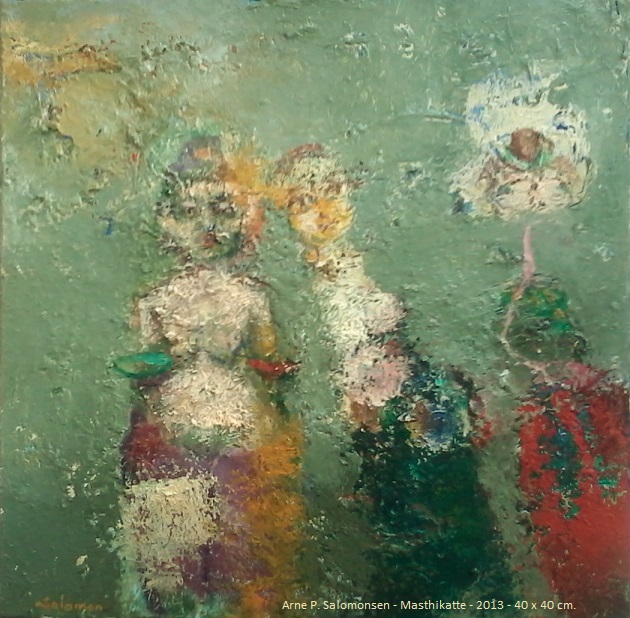 Sold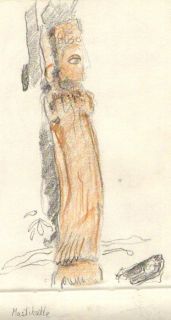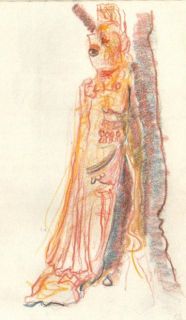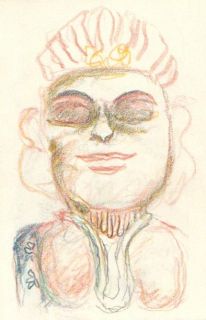 Silently she rest slowly falling with years into her soil - remaining - the song of birds and leaves.
Her spirit fresh - the midday hour of snakes in silence 2009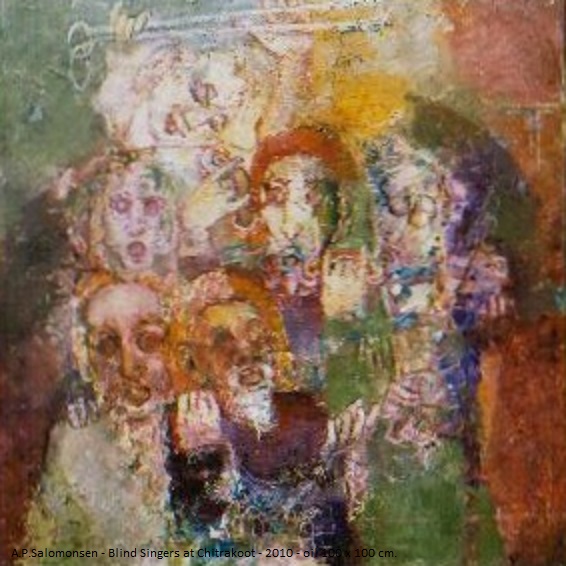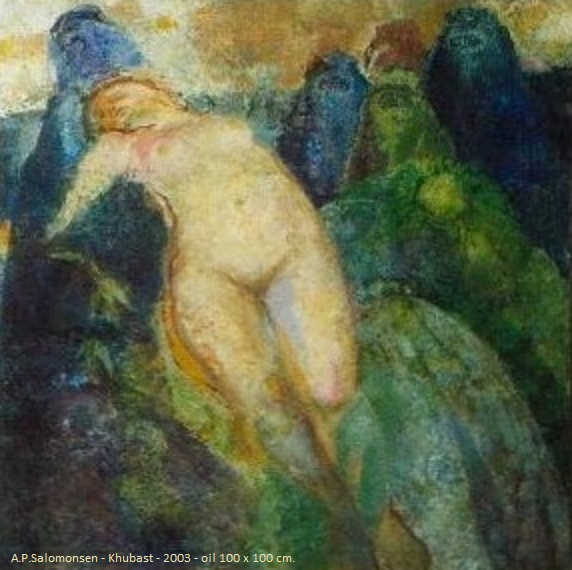 Sold
KHUB-AST: AFGHANSK - GODT - NØGEN - PÅKLÆDT - FRI - FÆNGSLET - KVINDE - I - ISLAM - LØFTES - FREM - LINJER - BRYDER - LAND - TOMHED - STØV - LYS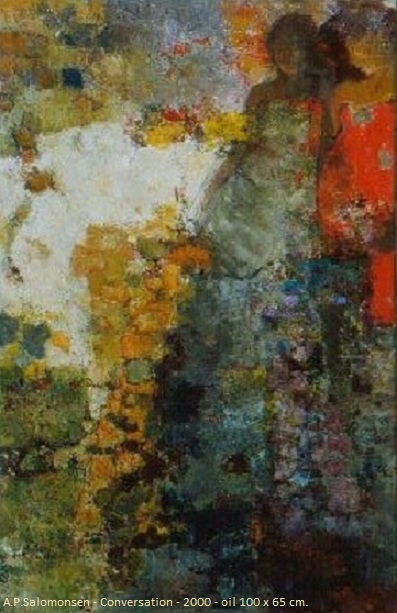 Sold

Sold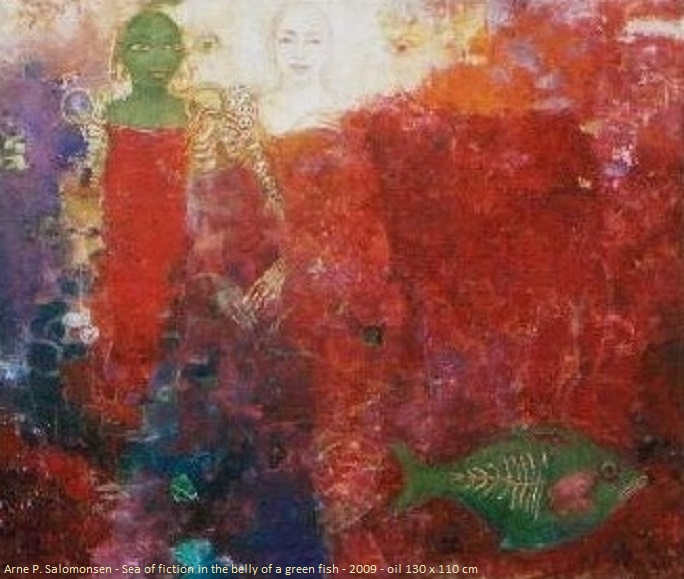 Sold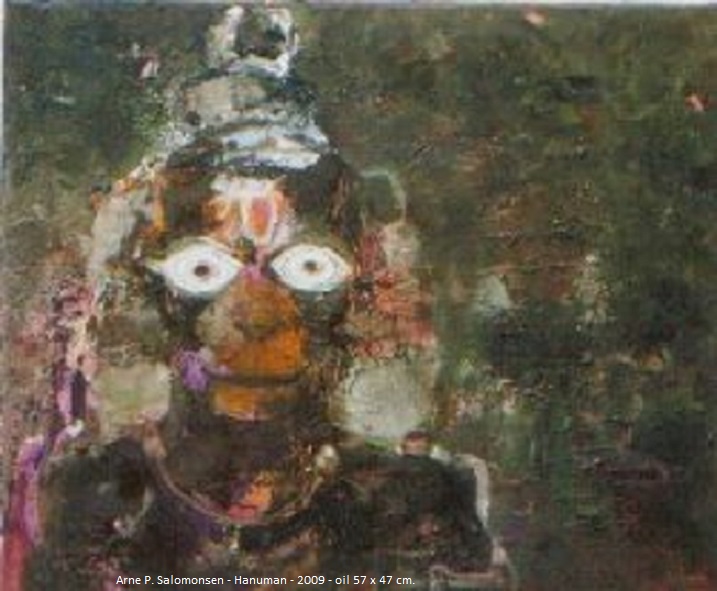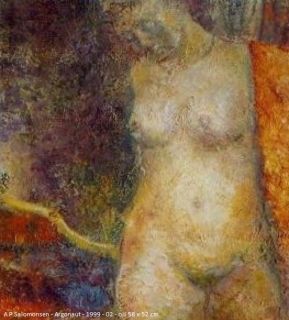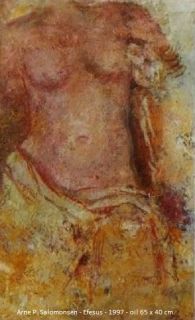 Sold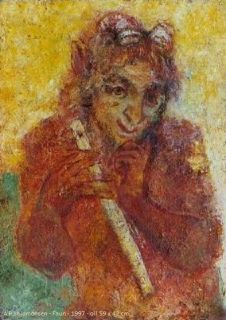 Sold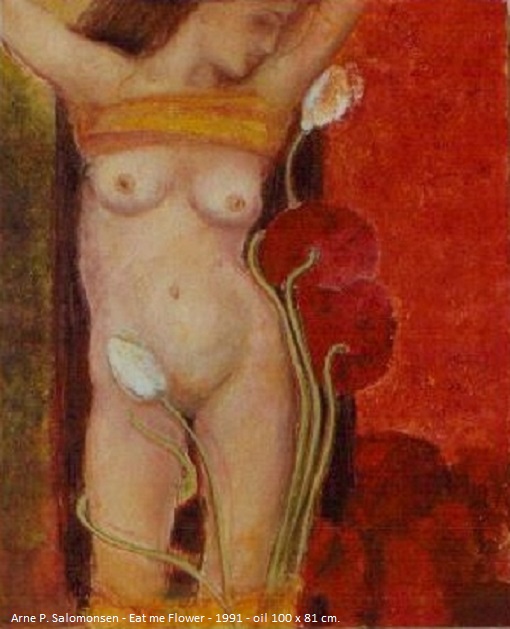 Sold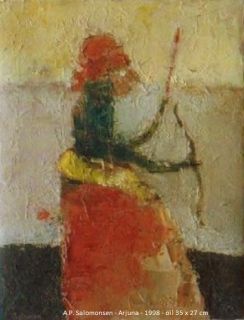 Sold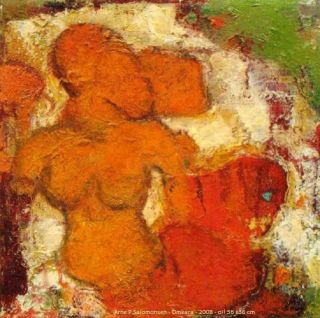 Sold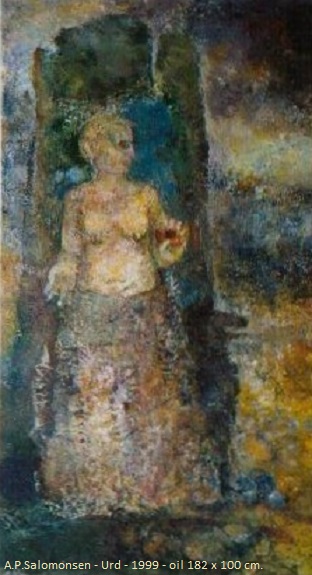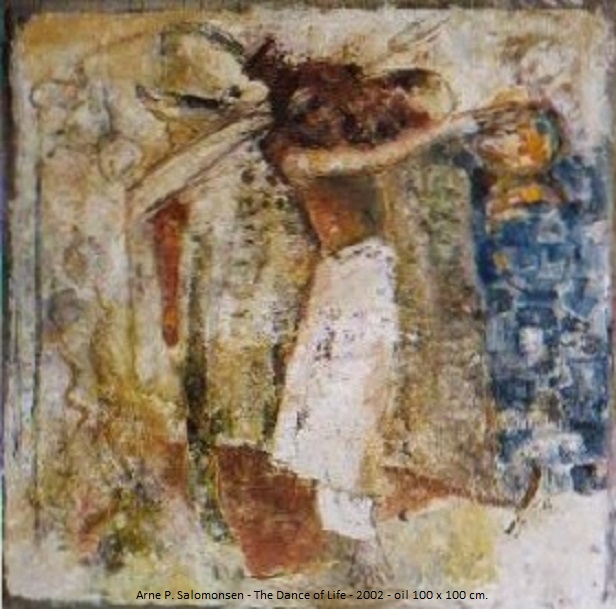 Sold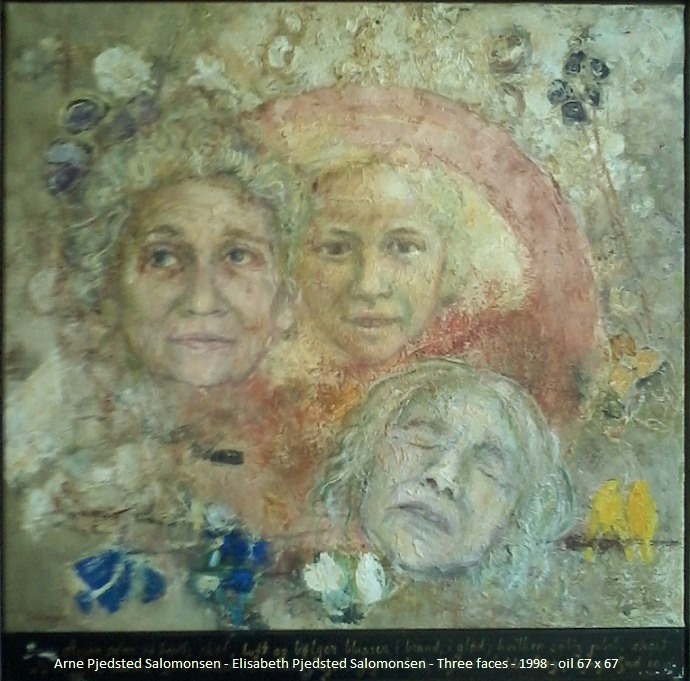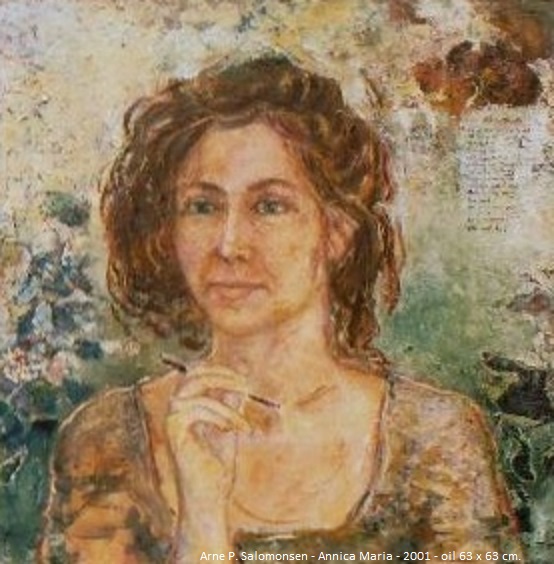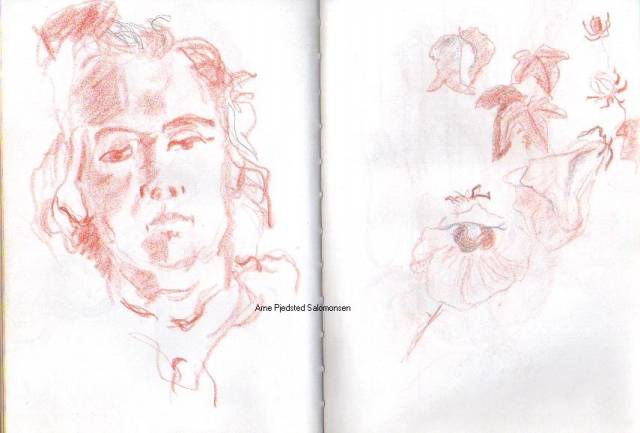 Annica 2009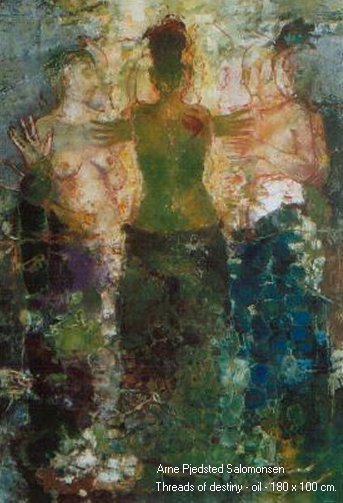 After making love, I was dipped in a bowl of many colours
forgetting all about human existence, only feeling the threads
of destiny running through me in an expanding void. 2007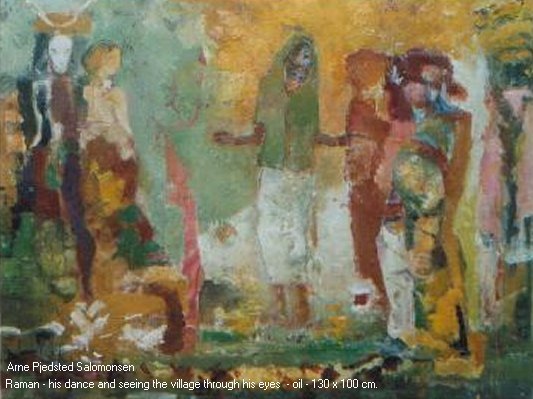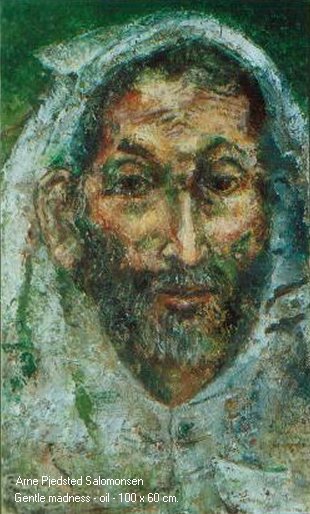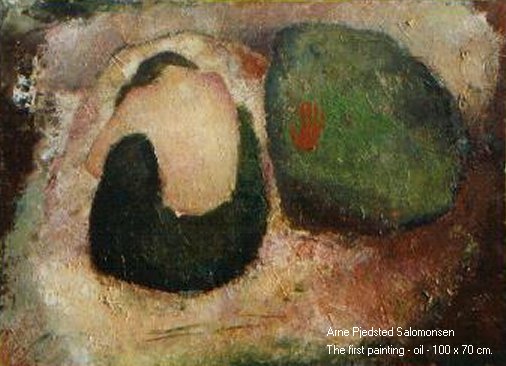 Sold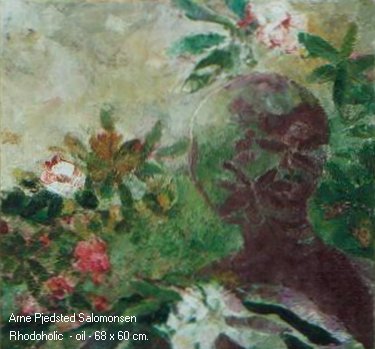 Sold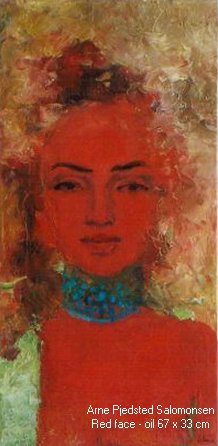 Sold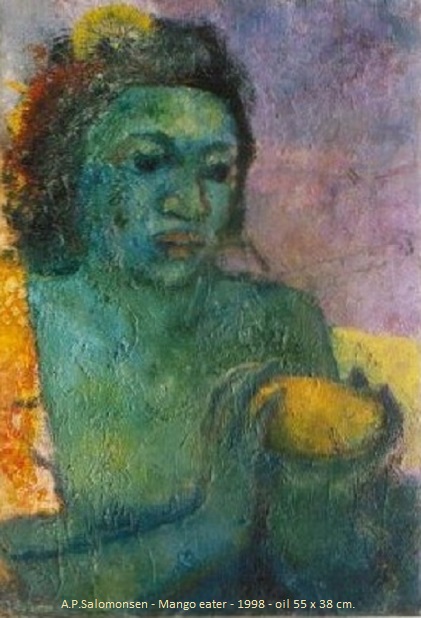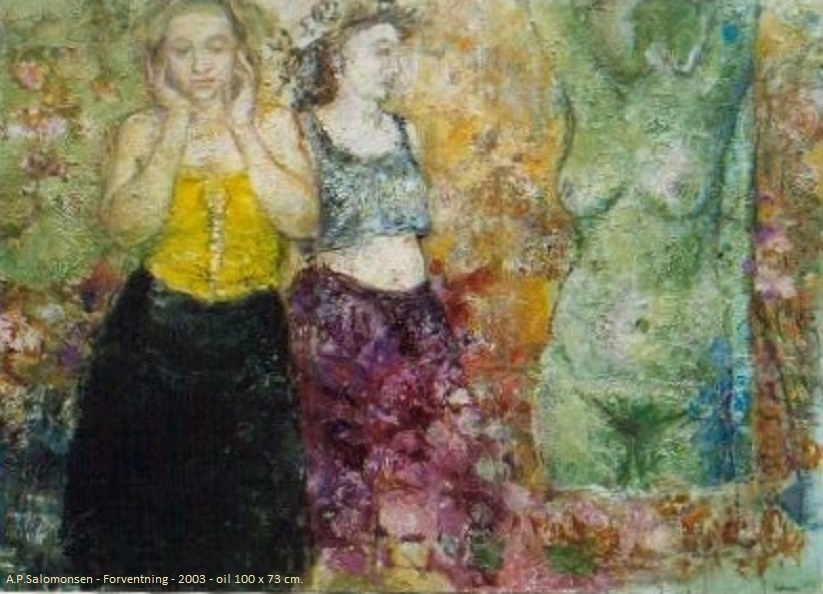 Sold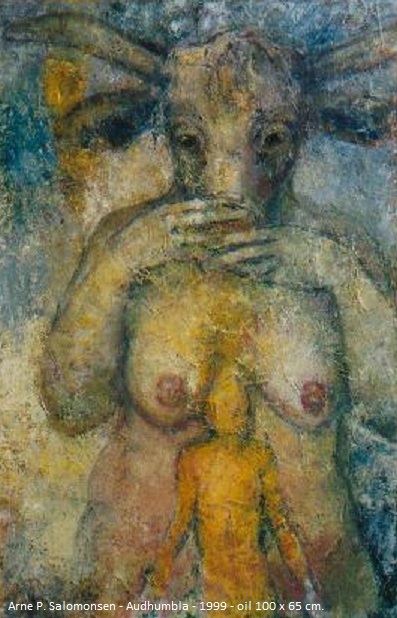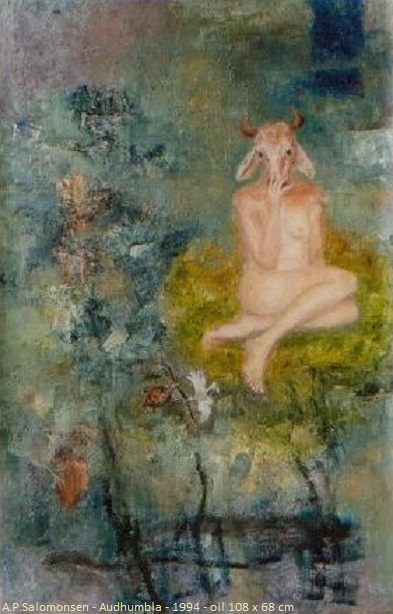 Primeval cow who nursed the first humans with her milk. She licked the ice creating the first human being. Nordic mythology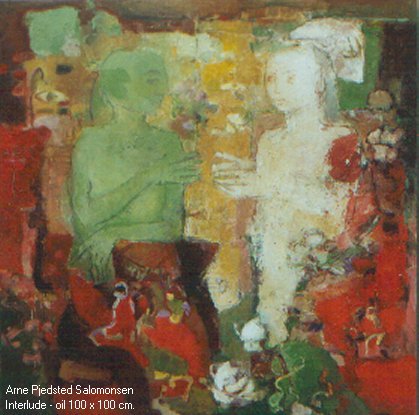 Sold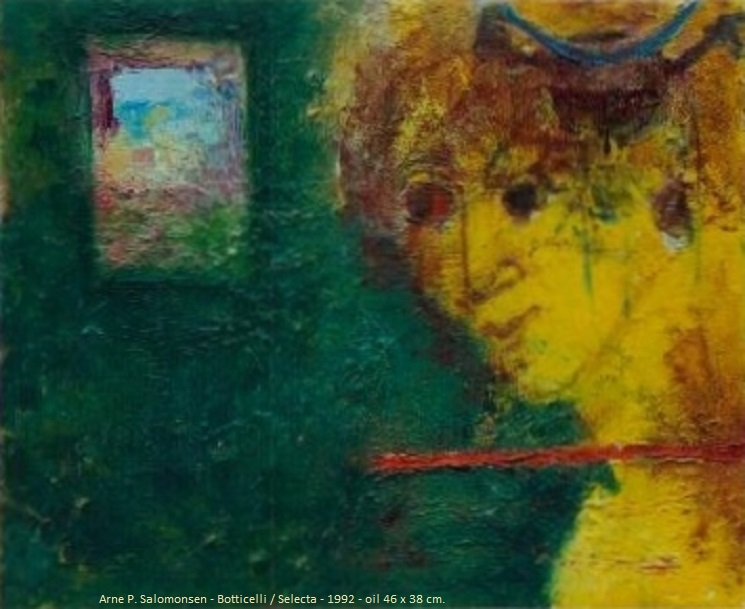 Sold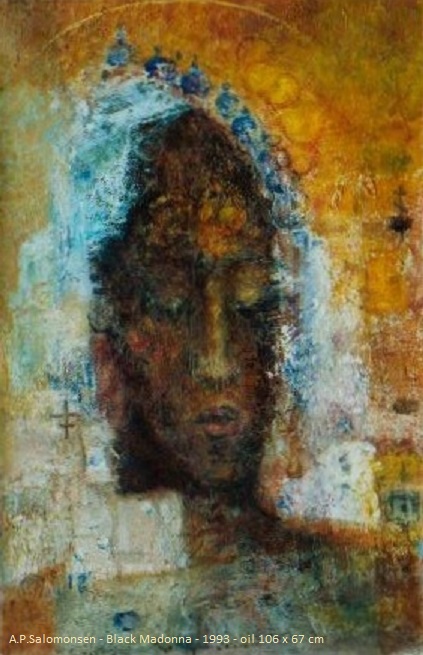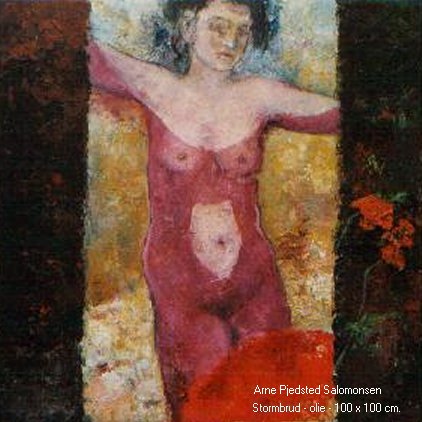 Sold
Shy one, shy one - Shy one of my heart - She moves in the firelight - Pensively apart.
She carries in the dishes - And lays them in a row - To an isle in the water - With her would I go.
She carries in the candles - And lights the curtained room . Shy in the doorway - And shy in the gloom;
And shy as a rabbit - Helpful and shy - To an isle in thee water - With her would I fly.
W.B. Yeats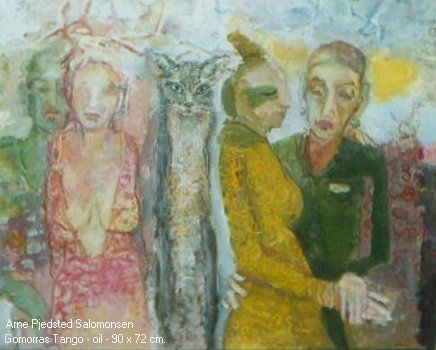 Sold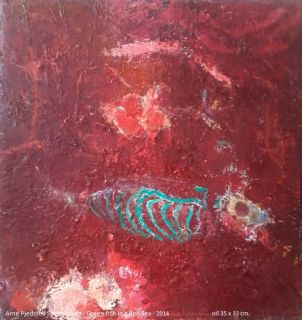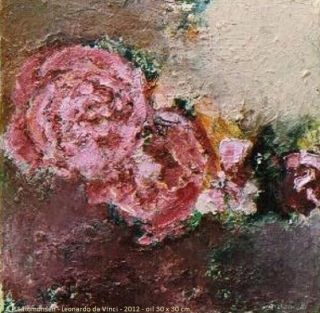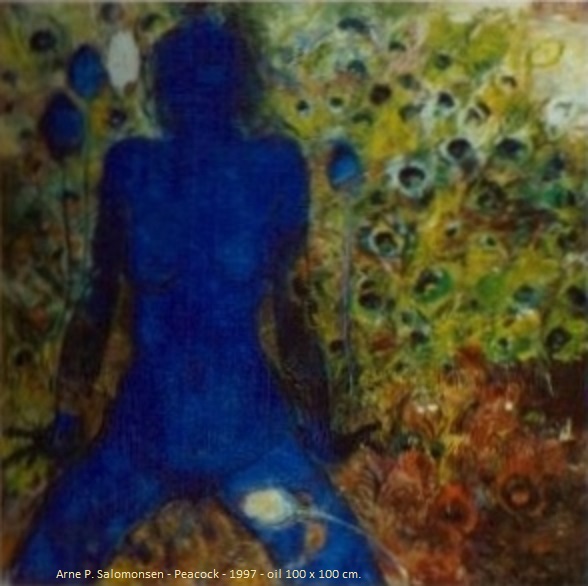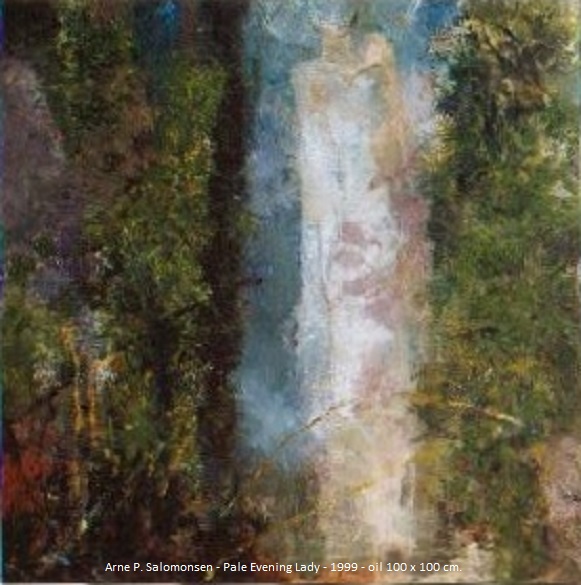 Sold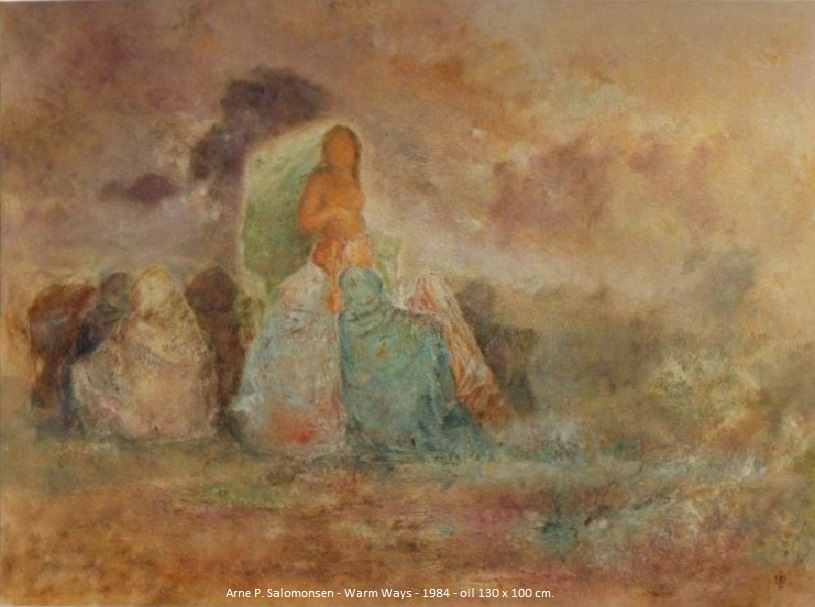 Sold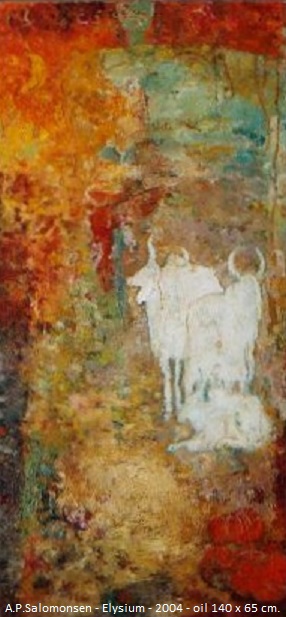 Sold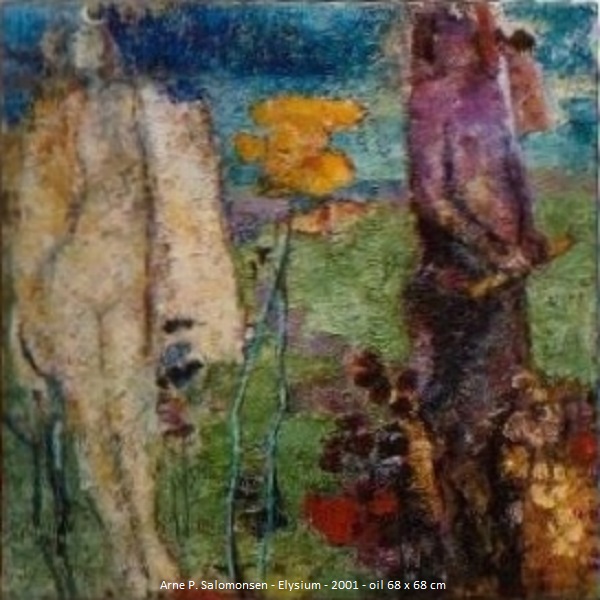 Sold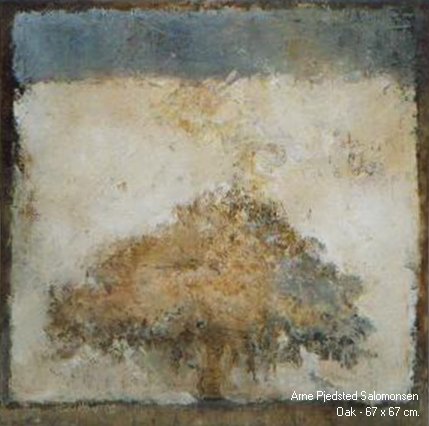 Sold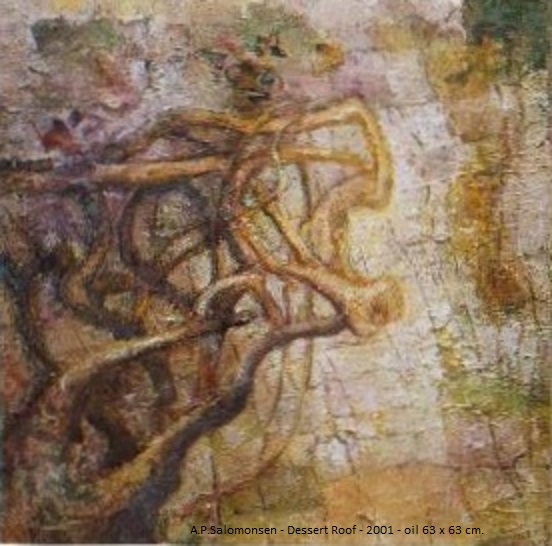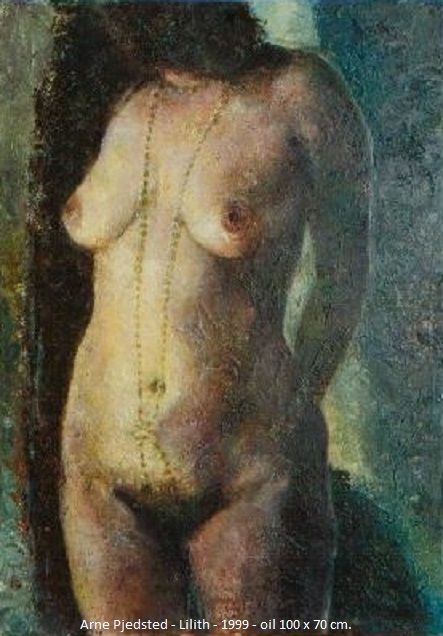 In her absolute, primordial nakedness she is free from all covering of illusion.
She is Nature stripped of clothes.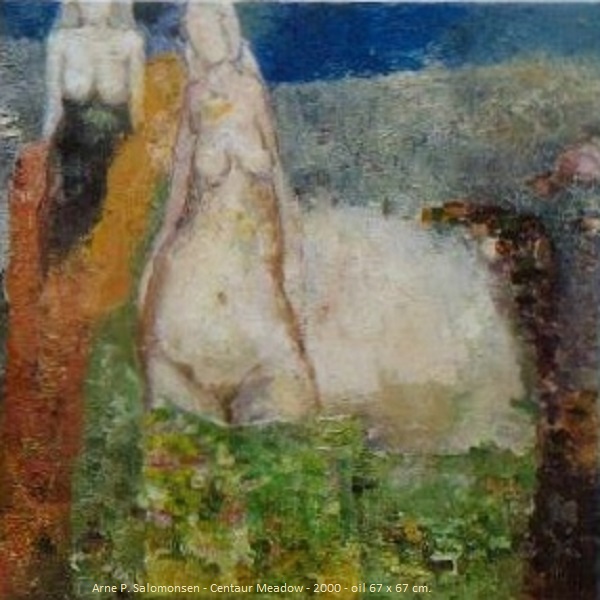 Sold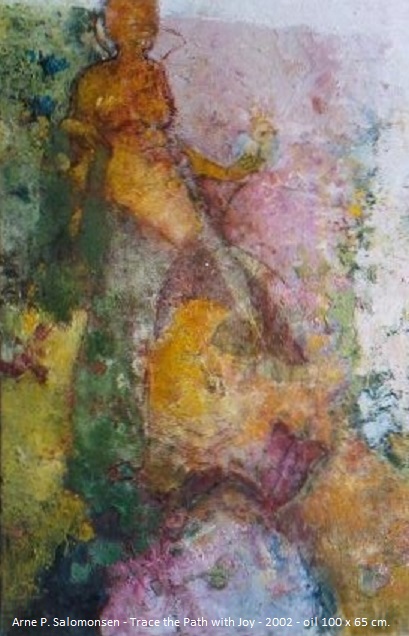 Sold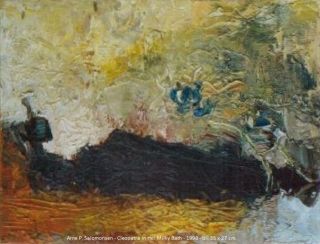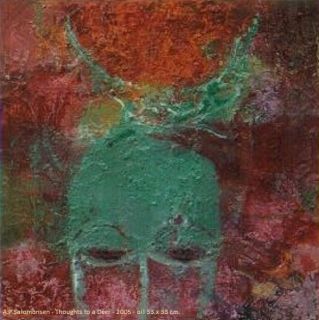 Sold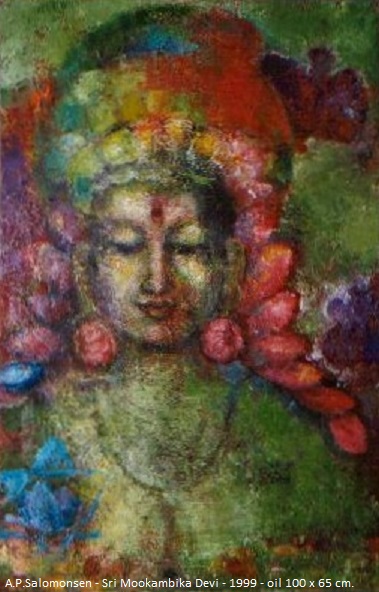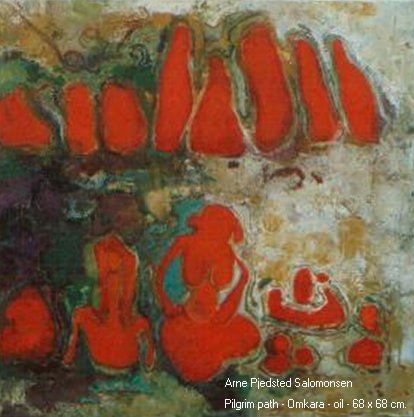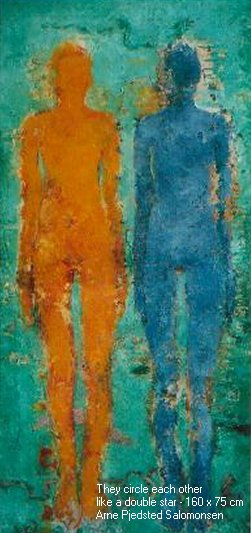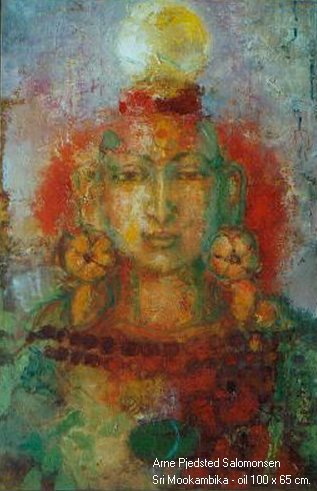 Sold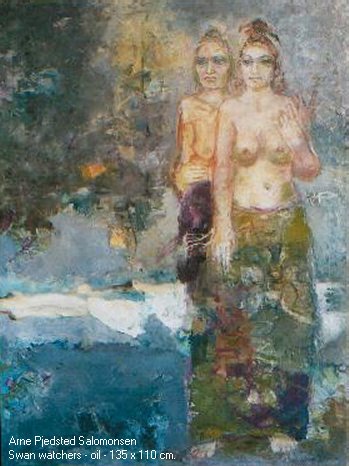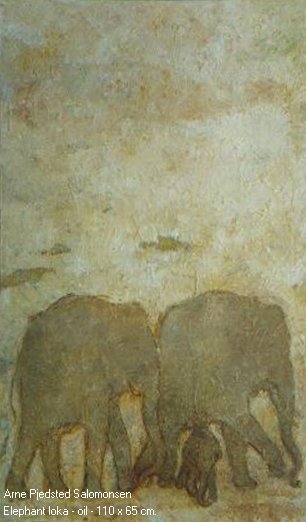 Sold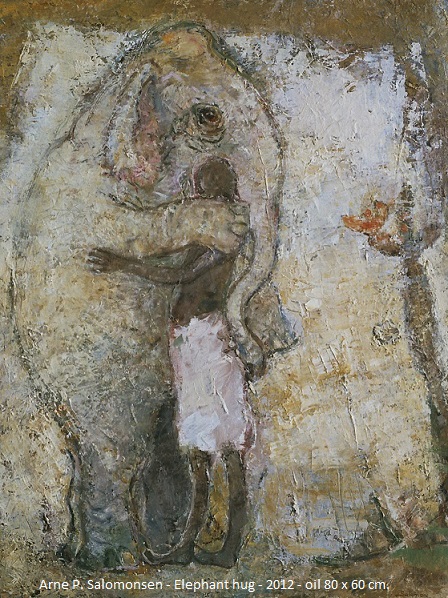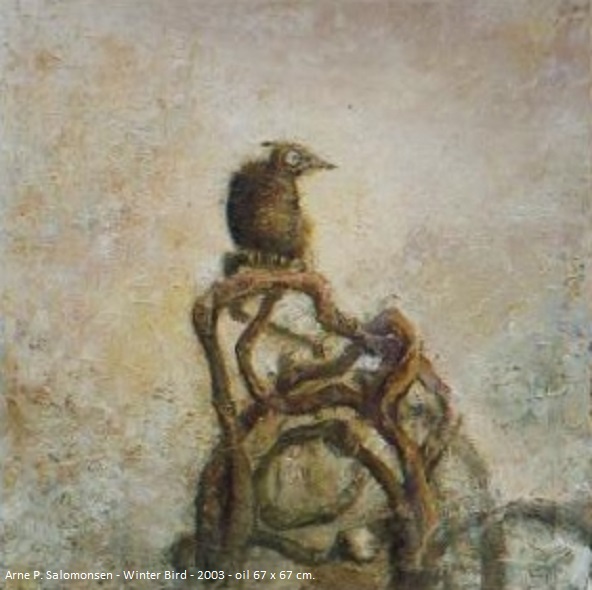 Sold